Lion of Juda Ministries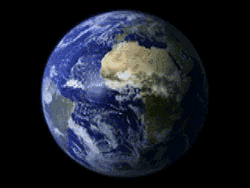 John 3:14 And as Moses lifted up the serpent in the wilderness, even so must the Son of man be lifted up:
Acts 5:31 Him hath God exalted with his right hand to be a Prince and a Saviour, for to give repentance to Israel, and forgiveness of sins.
Hello Believers in Jesus Christ and those that are seeking answers to today's ever changing world! God has given us the answer to all that is happening in this world today! Jesus is the light! Acts 26:18 To open their eyes, and to turn them from darkness to light, and from the power of Satan unto God, that they may receive forgiveness of sins, and inheritance among them which are sanctified by faith that is in me. This page is dedicated to informing those who want to know what is taking place in this World and how it applies to your life, for the Believer and Unbeliever alike. There is only one Truth! Jesus and his Word. Hebrews 12:2 Looking unto Jesus the author and finisher of our faith; The Holy Scriptures have in them th e answers to life's most pressing questions! Proverbs 24:5 A wise man is strong; yea, a man of knowledge increaseth strength. I hope with God's help to increase the knowledge of those that choose to be informed! James 3:17 But The wisdom that is from above is first pure, then peaceable, gentle, and easy to be entreated, full of mercy and good fruits, without partiality, and without hypocrisy. All Glory, Honor, Power and Praise to my Father in Heaven! May God Bless and open your eyes to the way of Truth! Wayne
John 8:32 And ye shall know the truth, and the truth shall make you free.
John 4:44 For Jesus himself testified, that a prophet hath no honour in his own country.
Mark 6:4 A prophet is not without honour, but in his own country, and among his own kin, and in his own house.
James 1:5 If any of you lack wisdom, let him ask of God, that giveth to all men liberally, and upbraideth not; and it shall be given him.
Genesis 1:29 And God said, Behold, I have given you every herb bearing seed, which is upon the face of all the earth, and every tree, in the which is the fruit of a tree yielding seed; to you it shall be for meat.
1 Timothy 4:1-5 Now the Spirit speaketh expressly, that in the latter times some shall depart from the faith, giving heed to seducing spirits, and doctrines of devils; Speaking lies in hypocrisy having their conscience seared with a hot iron; Forbidding to marry, and commanding to abstain from meats, which God hath created to be received with thanksgiving of them which believe and know the truth. For every creature of God is good, and nothing to be refused, if it be received with thanksgiving: For it is sanctified by the word of God and prayer.
2 Timothy 3:16 All scripture is given by inspiration of God, and is profitable for doctrine, for reproof, for correction, for instruction in righteousness: 17That the man of God may be perfect, thoroughly furnished unto all good works.
1 Corinthians 15:57 But thanks be to God, which giveth us the victory through our Lord Jesus Christ.
Psalm 40:4 Blessed is that man that maketh the Lord his trust, and respecteth not the proud,
Revelation 22:14 Blessed are they that do his commandments,
Mark 12:30 And thou shalt love the Lord thy God with all thy heart, and with all thy soul, and with all thy mind, and with all thy strength: this is the first commandment.
Psalm 100:4 Enter into his gates with thanksgiving, and into his courts with praise:
James 3:14 But if ye have bitter envying and strife in your hearts, glory not, and lie not against the truth.
Hebrews 6:7 For the earth which drinketh in the rain that cometh oft upon it, and bringeth forth herbs meet for them by whom it is dressed, receiveth blessing from God:
1 John 4:8 for God is love.
Psalm 70:4 Let all those that seek thee rejoice and be glad in thee: and let such as love thy salvation say continually, Let God be magnified.
Luke 1:46 My soul doth magnify the Lord,
Psalm 34:2 My soul shall make her boast in the Lord: the humble shall hear thereof, and be glad.
Psalm 68:6 God setteth the solitary in families: he bringeth out those which are bound with chains:
Psalm 23:5 Thou preparest a table before me in the presence of mine enemies:
Psalm 149:3 Let them praise his name in the dance:
2 Samuel 6:14 And David danced before the Lord with all his might;
Romans 4:5 But to him that worketh not, but believeth on him that justifieth the ungodly, his faith is counted for righteousness. 6Even as David also describeth the blessedness of the man, unto whom God imputeth righteousness without works, 7Saying, Blessed are they whose iniquities are forgiven, and whose sins are covered. 8Blessed is the man to whom the Lord will not impute sin.
Revelation 12:11 by the blood of the Lamb, and by the word of their testimony; and they loved not their lives unto the death.
Revelation 3:5 He that overcometh, the same shall be clothed in white raiment;
James 4:12 There is one lawgiver, who is able to save and to destroy: who art thou that judgest another?
1 John 2:22 He is antichrist, that denieth the Father and the Son.
1 Timothy 2:5 For there is one God, and one mediator between God and men, the man Christ Jesus;
Psalm 56:4 In God I will praise his word, in God I have put my trust; I will not fear what flesh can do unto me.
2 Timothy 1:7 For God hath not given us the spirit of fear; but of power, and of love, and of a sound mind.
James 3:18 And the fruit of righteousness is sown in peace of them that make peace.
Ezekiel 34:29 And I will raise up for them a plant of renown,
Daniel 7:18 But the saints of the most High shall take the kingdom, and possess the kingdom for ever, even for ever and ever.
Proverbs 15:17 Better is a dinner of herbs where love is, than a stalled ox and hatred therewith.
Proverbs 21:9 It is better to dwell in a corner of the housetop, than with a brawling woman in a wide house.
Proverbs 2:6 For the Lord giveth wisdom: out of his mouth cometh knowledge and understanding.
Romans 14:16 Let not then your good be evil spoken of:
1 Corinthians 13:4 Charity suffereth long, and is kind; charity envieth not; charity vaunteth not itself, is not puffed up, 5Doth not behave itself unseemly, seeketh not her own, is not easily provoked,
Romans 8:9 But ye are not in the flesh, but in the Spirit, if so be that the Spirit of God dwell in you. Now if any man have not the Spirit of Christ, he is none of his.
Colossians 4:5 Walk in wisdom toward them that are without,
Matthew 7:14 Because strait is the gate, and narrow is the way, which leadeth unto life, and few there be that find it.
Galatians 4:26 But Jerusalem which is above is free, which is the mother of us all.
Galatians 4:31 So then, brethren, we are not children of the bondwoman, but of the free.
1 Corinthians 7:32 He that is unmarried careth for the things that belong to the Lord, how he may please the Lord:
1 Corinthians 7:8 I say therefore to the unmarried and widows, it is good for them if they abide even as I. 9But if they cannot contain, let them marry: for it is better to marry than to burn. 10And unto the married I command, yet not I, but the Lord, Let not the wife depart from her husband: 11But and if she depart, let her remain unmarried or be reconciled to her husband: and let not the husband put away his wife. 12But to the rest speak I, not the Lord: If any brother hath a wife that believeth not, and she be pleased to dwell with him, let him not put her away. 13And the woman which hath an husband that believeth not, and if he be pleased to dwell with her, let her not leave him. 14For the unbelieving husband is sanctified by the wife, and the unbelieving wife is sanctified by the husband: else were your children unclean; but now are they holy. 15But if the unbelieving depart, let him depart. A brother or a sister is not under bondage in such cases: but God hath called us to peace. 16 For what knowest thou, O wife, whether thou shalt save thy husband? or how knowest thou, O man, whether thou shalt save thy wife? 17But as God hath distributed to every man, as the Lord hath called every one, so let him walk. And so ordain I in all churches.
Galatians 5:25 If we live in the Spirit, let us also walk in the Spirit.
Romans 8:2 For the law of the Spirit of life in Christ Jesus hath made me free from the law of sin and death.
1 Corinthians 15:26 The last enemy that shall be destroyed is death.
Colossians 2:16 Let no man therefore judge you in meat,
Galatians 3:11 But that no man is justified by the law in the sight of God, it is evident: for, The just shall live by faith.
Galatians 5:4 Christ is become of no effect unto you, whosoever of you are justified by the law; ye are fallen from grace.
Psalm 137:6 If I do not remember thee, let my tongue cleave to the roof of my mouth; if I prefer not Jerusalem above my chief joy.
Zechariah 12:10 And I will pour upon the house of David, and upon the inhabitants of Jerusalem, the spirit of grace and of supplications:
Isaiah 11:2 the spirit of wisdom and understanding, the spirit of counsel and might, the spirit of knowledge and of the fear of the Lord;
2 Samuel 22:14 The Lord thundered from heaven, and the most High uttered his voice.
Proverbs 21:30 There is no wisdom nor understanding nor counsel against the Lord.
Revelation 17:14 and they that are with him are called, and chosen, and faithful.
Revelation 15:2 And I saw as it were a sea of glass mingled with fire: and them that had gotten the victory over the beast, and over his image, and over his mark, and over the number of his name, stand on the sea of glass,
Jeremiah 23:29 Is not my word like as a fire? saith the Lord;
Hebrews 4:12 For the word of God is quick, and powerful, and sharper than any twoedged sword, piercing even to the dividing asunder of soul and spirit, and of the joints and marrow, and is a discerner of the thoughts and intents of the heart.
Romans 8:37 we are more than conquerors through him that loved us.
Psalm 33:4 For the word of the Lord is right; and all his works are done in truth.
2 Corinthians 6:7 By the word of truth, by the power of God, by the armour of righteousness on the right hand and on the left,
Romans 12:21 Be not overcome of evil, but overcome evil with good.
Ephesians 4:31 Let all bitterness, and wrath, and anger, and clamour, and evil speaking, be put away from you, with all malice:
Ephesians 4:30 And grieve not the holy Spirit of God, whereby ye are sealed unto the day of redemption.
Romans 13:11 And that, knowing the time, that now it is high time to awake out of sleep: for now is our salvation nearer than when we believed.
Romans 10:10 For with the heart man believeth unto righteousness;
1 Samuel 16:7 for the Lord seeth not as man seeth; for man looketh on the outward appearance, but the Lord looketh on the heart.
1 John 3:21 Beloved, if our heart condemn us not, then have we confidence toward God.
Romans 8:28 And we know that all things work together for good to them that love God, to them who are the called according to his purpose. 29For whom he did foreknow, he also did predestinate to be conformed to the image of his Son, that he might be the firstborn among many brethren. 30Moreover whom he did predestinate, them he also called: and whom he called, them he also justified: and whom he justified, them he also glorified. 31What shall we then say to these things? If God be for us, who can be against us?
1 John 5:4 For whatsoever is born of God overcometh the world: and this is the victory that overcometh the world, even our faith.
Hebrews 3:11 And ye have forgotten the exhortation which speaketh unto you as unto children, My son, despise not thou the chastening of the Lord, nor faint when thou art rebuked of him:
Proverbs 3:12 For whom the LORD loveth he correcteth; even as a father the son in whom he delighteth. 13Happy is the man that findeth wisdom, and the man that getteth understanding. 14For the merchandise of it is better than the merchandise of silver, and the gain thereof than fine gold.
Revelation 5:5 behold, the Lion of the tribe of Juda, the Root of David, hath prevailed to open the book,
Isaiah 11:5 And righteousness shall be the girdle of his loins, and faithfulness the girdle of his reins.
For translaed version of this page click
on country flag
below!