LION OF JUDA MINISTRIES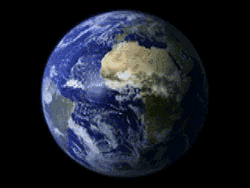 John 3:14 And as Moses lifted up the serpent in the wilderness, even so must the Son of man be lifted up:
Acts 5:31 Him hath God exalted with his right hand to be a Prince and a Saviour, for to give repentance to Israel, and forgivglasseness of sins.
Hello Believers in Jesus Christ and those that are seeking answers to today's ever changing world! God has given us the answer to all that is happening in this world today! Jesus is the light! Acts 26:18 To open their eyes, and to turn them from darkness to light, and from the power of Satan unto God, that they may receive forgiveness of sins, and inheritance among them which are sanctified by faith that is in me. This page is dedicated to informing those who want to know what is taking place in this World and how it applies to your life, for the Believer and Unbeliever alike. There is only one Truth! Jesus and his Word. Hebrews 12:2 Looking unto Jesus the author and finisher of our faith; The Holy Scriptures have in them th e answers to life's most pressing questions! Proverbs 24:5 A wise man is strong; yea, a man of knowledge increaseth strength. I hope with God's help to increase the knowledge of those that choose to be informed! James 3:17 But The wisdom that is from above is first pure, then peaceable, gentle, and easy to be entreated, full of mercy and good fruits, without partiality, and without hypocrisy. All Glory, Honor, Power and Praise to my Father in Heaven! May God Bless and open your eyes to the way of Truth! Wayne
John 8:32 And ye shall know the truth, and the truth shall make you free.
John 4:44 For Jesus himself testified, that a prophet hath no honour in his own country.
Mark 6:4 A prophet is not without honour, but in his own country, and among his own kin, and in his own house.
James 1:5 If any of you lack wisdom, let him ask of God, that giveth to all men liberally, and upbraideth not; and it shall be given him.
Genesis 1:29 And God said, Behold, I have given you every herb bearing seed, which is upon the face of all the earth, and every tree, in the which is the fruit of a tree yielding seed; to you it shall be for meat.
1 Timothy 4:1-5 Now the Spirit speaketh expressly, that in the latter times some shall depart from the faith, giving heed to seducing spirits, and doctrines of devils; Speaking lies in hypocrisy having their conscience seared with a hot iron; Forbidding to marry, and commanding to abstain from meats, which God hath created to be received with thanksgiving of them which believe and know the truth. For every creature of God is good, and nothing to be refused, if it be received with thanksgiving: For it is sanctified by the word of God and prayer.
2 Timothy 3:16 All scripture is given by inspiration of God, and is profitable for doctrine, for reproof, for correction, for instruction in righteousness: 17That the man of God may be perfect, thoroughly furnished unto all good works.
1 Corinthians 15:57 But thanks be to God, which giveth us the victory through our Lord Jesus Christ.
Psalm 86:13 For great is thy mercy toward me:
Psalm 18:50 Great deliverance giveth he to his king; and sheweth mercy to his anointed,
Colossians 2:18 Let no man beguile you of your reward in a voluntary humility and worshipping of angels, intruding into those things which he hath not seen, vainly puffed up by his fleshly mind,
1 Timothy 4:4 For every creature of God is good, and nothing to be refused, if it be received with thanksgiving:
Ephesians 2:4 But God, who is rich in mercy, for his great love wherewith he loved us,
Psalm 145:8 The LORD is gracious, and full of compassion; slow to anger, and of great mercy.
1 John 1:9 If we confess our sins, he is faithful and just to forgive us our sins, and to cleanse us from all unrighteousness.
Jeremiah 50:20 In those days, and in that time, saith the LORD, the iniquity of Israel shall be sought for, and there shall be none; and the sins of Judah, and they shall not be found: for I will pardon them whom I reserve.
Romans 2:28 For he is not a Jew, which is one outwardly; neither is that circumcision, which is outward in the flesh: 29But he is a Jew, which is one inwardly; and circumcision is that of the heart, in the spirit,
Galatians 6:15 For in Christ Jesus neither circumcision availeth any thing, nor uncircumcision, but a new creature. 16And as many as walk according to this rule, peace be on them, and mercy, and upon the Israel of God.
1 Timothy 1:4 Neither give heed to fables and endless genealogies, which minister questions, rather than godly edifying which is in faith: so do.
Romans 15:2 Let every one of us please his neighbour for his good to edification.
Romans 14:19 Let us therefore follow after the things which make for peace, and things wherewith one may edify another.
1 Corinthians 8:1 Knowledge puffeth up, but charity edifieth.
Philippians 2:3 Let nothing be done through strife or vainglory; but in lowliness of mind let each esteem other better than themselves.
Ephesians 2:5 by grace ye are saved;
Psalm 40:4 Blessed is that man that maketh the LORD his trust, and respecteth not the proud,
Matthew 5:5 Blessed are the meek:
Psalm 25:9 The meek will he guide in judgment: and the meek will he teach his way.
Matthew 6:34 Take therefore no thought for the morrow: for the morrow shall take thought for the things of itself. Sufficient unto the day is the evil thereof.
2 Thessalonians 3:1 brethren, pray for us, that the word of the Lord may have free course, and be glorified, even as it is with you: 2And that we may be delivered from unreasonable and wicked men: for all men have not faith. 3But the Lord is faithful, who shall stablish you, and keep you from evil.
Psalm 34:7 The angel of the LORD encampeth round about them that fear him, and delivereth them.
Luke 12:25 And which of you with taking thought can add to his stature one cubit? 26If ye then be not able to do that thing which is least, why take ye thought for the rest? 27Consider the lilies how they grow: they toil not, they spin not; and yet I say unto you, that Solomon in all his glory was not arrayed like one of these. 28If then God so clothe the grass, which is to day in the field, and to morrow is cast into the oven; how much more will he clothe you, O ye of little faith?
Matthew 10:29 Are not two sparrows sold for a farthing? and one of them shall not fall on the ground without your Father.
1 Peter 5:7 Casting all your care upon him; for he careth for you.
Jeremiah 29:11 For I know the thoughts that I think toward you, saith the LORD, thoughts of peace, and not of evil, to give you an expected end.
Romans 9:15 For he saith to Moses, I will have mercy on whom I will have mercy, and I will have compassion on whom I will have compassion.
James 3:14 But if ye have bitter envying and strife in your hearts, glory not, and lie not against the truth.
Psalm 102:12 But thou, O LORD, shalt endure for ever;
and thy remembrance unto all generations. 13Thou shalt arise, and have mercy upon Zion:
Isaiah 55:6 Seek ye the LORD while he may be found, call ye upon him while he is near: 7let the wicked forsake his way, and the unrighteous man his thoughts: and let him return unto the LORD, and he will have mercy upon him;
and to our God, for he will abundantly pardon. 8For my thoughts are not your thoughts, neither are your ways my ways, saith the LORD. 9For as the heavens are higher than the earth, so are my ways higher than your ways, and my thoughts than your thoughts. 10For as the rain cometh down, and the snow from heaven, and returneth not thither, but watereth the earth, and maketh it bring forth and bud, that it may give seed to the sower, and bread to the eater: 11So shall my word be that goeth forth out of my mouth: it shall not return unto me void, but it shall accomplish that which I please, and it shall prosper in the thing whereto I sent it. 12For ye shall go out with joy, and be led forth with peace:
Luke 12:15 Take heed, and beware of covetousness: for a man's life consisteth not in the abundance of the things which he possesseth.
John 10:10 The thief cometh not, but for to steal, and to kill, and to destroy:
1 Timothy 5:15 For some are already turned aside after Satan.
Matthew 10:16 be ye therefore wise as serpents, and harmless as doves.
Psalm 10:2 The wicked in his pride doth persecute the poor:
Proverbs 22:22 Rob not the poor, because he is poor: neither oppress the afflicted in the gate:
Exodus 23:7 Keep thee far from a false matter; and the innocent and righteous slay thou not: for I will not justify the wicked.
Psalm 124:1 If it had not been the LORD who was on our side, now may Israel say; 2If it had not been the LORD who was on our side, when men rose up against us: 3Then they had swallowed us up quick, when their wrath was kindled against us: 4Then the waters had overwhelmed us, the stream had gone over our soul: 5Then the proud waters had gone over our soul. 6Blessed be the LORD, who hath not given us as a prey to their teeth. 7Our soul is escaped as a bird out of the snare of the fowlers: the snare is broken, and we are escaped. 8Our help is in the name of the LORD,
who made heaven and earth.
1 Timothy 1:17 King eternal, immortal, invisible, the only wise God,
Hebrews 12:1 Wherefore seeing we also are compassed about with so great a cloud of witnesses, let us lay aside every weight, and the sin which doth so easily beset us, and let us run with patience the race that is set before us,
1 Corinthians 1:20 Where is the wise? where is the scribe? where is the disputer of this world? hath not God made foolish the wisdom of this world?
Job 37:6 For he saith to the snow, Be thou on the earth; likewise to the small rain, and to the great rain of his strength.
Ephesians 4:14 That we henceforth be no more children, tossed to and fro, and carried about with every wind of doctrine, by the sleight of men, and cunning craftiness, whereby they lie in wait to deceive;
2 Corinthians 2:11 Lest Satan should get an advantage of us: for we are not ignorant of his devices.
Ephesians 5:15 See then that ye walk circumspectly, not as fools, but as wise,
Proverbs 21:30 There is no wisdom nor understanding nor counsel against the LORD.
Job 26:13 By his spirit he hath garnished the heavens; his hand hath formed the crooked serpent.
Luke 10:19 Behold, I give unto you power to tread on serpents and scorpions, and over all the power of the enemy:
Galatians 5:25 If we live in the Spirit, let us also walk in the Spirit.
James 1:19 Wherefore, my beloved brethren, let every man be swift to hear, slow to speak, slow to wrath:
Proverbs 14:29 He that is slow to wrath is of great understanding:
Hebrews 10:30 For we know him that hath said, Vengeance belongeth unto me, I will recompense, saith the Lord.
Colossians 3:15 And let the peace of God rule in your hearts, to the which also ye are called in one body; and be ye thankful.
1 Timothy 4:4 For every creature of God is good, and nothing to be refused, if it be received with thanksgiving:
1 Timothy 6:3 If any man teach otherwise, and consent not to wholesome words, even the words of our Lord Jesus Christ, and to the doctrine which is according to godliness; 4He is proud,
Isaiah 14:12 How art thou fallen from heaven, O Lucifer,
Revelation 12:12 Therefore rejoice, ye heavens, and ye that dwell in them. Woe to the inhabiters of the earth and of the sea! for the devil is come down unto you, having great wrath, because he knoweth that he hath but a short time.
1 Timothy 4:1 Now the Spirit speaketh expressly, that in the latter times some shall depart from the faith, giving heed to seducing spirits, and doctrines of devils; 2Sspeaking lies in hypocrisy; having their conscience seared with a hot iron; 3Forbidding to marry, and commanding to abstain from meats, which God hath created to be received with thanksgiving of them which believe and know the truth. 4For every creature of God is good, and nothing to be refused, if it be received with thanksgiving: 5For it is sanctified by the word of God and prayer.
Revelation 13:11 And that, knowing the time, that now it is high time to awake out of sleep: for now is our salvation nearer than when we believed.
Matthew 5:20 For I say unto you, That except your righteousness shall exceed the righteousness of the scribes and Pharisees, ye shall in no case enter into the kingdom of heaven.
1 Corinthians 5:7 Purge out therefore the old leaven,
Luke 12:1 Beware ye of the leaven of the Pharisees, which is hypocrisy.
Revelation 18:23 For thy merchants were the great men of the earth; for by thy sorceries were all nations deceived.
Romans 2:1 Therefore thou art inexcusable, O man, whosoever thou art that judgest: for wherein thou judgest another, thou condemnest thyself; for thou that judgest doest the same things.
Psalm 14:4 Have all the workers of iniquity no knowledge?
Hebrews 13:3 Remember them that are in bonds, as bound with them; and them which suffer adversity, as being yourselves also in the body.
Leviticus 19:15 Ye shall do no unrighteousness in judgment: thou shalt not respect the person of the poor, nor honour the person of the mighty: but in righteousness shalt thou judge thy neighbour.
James 2:6 But ye have despised the poor.
Ecclesiastes 5:8 If thou seest the oppression of the poor, and violent perverting of judgment and justice in a province, marvel not at the matter: for he that is higher than the highest regardeth; and there be higher than they.
Colossians 2:20 Wherefore if ye be dead with Christ from the rudiments of the world, why, as though living in the world, are ye subject to ordinances, 21(Touch not; taste not; handle not; 22Which all are to perish with the using;) after the commandments and doctrines of men?
Hebrews 10:39 But we are not of them who draw back unto perdition; but of them that believe to the saving of the soul.
Jeremiah 6:16 Thus saith the LORD, Stand ye in the ways, and see, and ask for the old paths, where is the good way, and walk therein, and ye shall find rest for your souls.
Romans 10:10 For with the heart man believeth unto righteousness; and with the mouth confession is made unto salvation.
Psalm 109:31 For he shall stand at the right hand of the poor, to save him from those that condemn his soul.
James 1:21 Wherefore lay apart all filthiness and superfluity of naughtiness, and receive with meekness the engrafted word, which is able to save your souls.
Philippians 4:7 And the peace of God, which passeth all understanding, shall keep your hearts and minds through Christ Jesus.
Isaiah 9:6 Wonderful, Counsellor, The mighty God, The everlasting Father, The Prince of Peace.
John 14:27 Peace I leave with you, my peace I give unto you: not as the world giveth, give I unto you.
James 1:17 Every good gift and every perfect gift is from above, and cometh down from the Father of lights, with whom is no variableness, neither shadow of turning.
Hebrews 13:8 Jesus Christ the same yesterday, and to day, and for ever.
Luke 11:34 The light of the body is the eye: therefore when thine eye is single, thy whole body also is full of light;
Acts 17:28 For in him we live, and move, and have our being;
Romans 14:8 For whether we live, we live unto the Lord; and whether we die, we die unto the Lord: whether we live therefore, or die, we are the Lord's.
Romans 12:1 I beseech you therefore, brethren, by the mercies of God, that ye present your bodies a living sacrifice, holy, acceptable unto God, which is your reasonable service.
Hebrews 2:14 Forasmuch then as the children are partakers of flesh and blood, he also himself likewise took part of the same; that through death he might destroy him that had the power of death, that is, the devil; 15And deliver them who through fear of death were all their lifetime subject to bondage.
Mark 8:35 For whosoever will save his life shall lose it; but whosoever shall lose his life for my sake and the gospel's, the same shall save it.
Isaiah 9:5 For every battle of the warrior is with confused noise, and garments rolled in blood; but this shall be with burning and fuel of fire.
Isaiah 42:3 A bruised reed shall he not break, and the smoking flax shall he not quench: he shall bring forth judgment unto truth.
Matthew 12:20 A bruised reed shall he not break, and smoking flax shall he not quench, till he send forth judgment unto victory.
Jeremiah 23:29 Is not my word like as a fire? saith the LORD;
Revelation 15:2 And I saw as it were a sea of glass mingled with fire: and them that had gotten the victory over the beast, and over his image, and over his mark, and over the number of his name,
1 Peter 1:23 Being born again, not of corruptible seed, but of incorruptible, by the word of God, which liveth and abideth for ever.
1 John 5:4 For whatsoever is born of God overcometh the world:
Revelation 2:26 And he that overcometh, and keepeth my works unto the end, to him will I give power over the nations:
Revelation 3:5 He that overcometh, the same shall be clothed in white raiment;
Romans 5:1 Therefore being justified by faith, we have peace with God through our Lord Jesus Christ:
James 2:23 Abraham believed God, and it was imputed unto him for righteousness: and he was called the Friend of God.
John 14:14 Ye are my friends, if ye do whatsoever I command you.
Proverbs 22:11 He that loveth pureness of heart, for the grace of his lips the king shall be his friend.
Isaiah 33:22 For the LORD is our judge, the LORD is our lawgiver, the LORD is our king;
John 15:13 Greater love hath no man than this, that a man lay down his life for his friends.
Romans 5:8 But God commendeth his love toward us, in that, while we were yet sinners, Christ died for us.
1 Corinthians 1:18 For the preaching of the cross is to them that perish foolishness; but unto us which are saved it is the power of God.
Psalm 68:11 The LORD gave the word: great was the company of those that published it.
Psalm 22:10 I was cast upon thee from the womb: thou art my God from my mother's belly.
Psalm 71:6 By thee have I been holden up from the womb: thou art he that took me out of my mother's bowels: my praise shall be continually of thee.
Romans 8:29 For whom he did foreknow, he also did predestinate to be conformed to the image of his Son,
Revelation 22:4 and his name shall be in their foreheads.
Colossians 3:17 And whatsoever ye do in word or deed, do all in the name of the Lord Jesus, giving thanks to God and the Father by him.
Psalm 105:3 Glory ye in his holy name: let the heart of them rejoice that seek the LORD.
Psalm 138:2 I will worship toward thy holy temple, and praise thy name for thy lovingkindness and for thy truth: for thou hast magnified thy word above all thy name.
Hebrews 6:18 That by two immutable things, in which it was impossible for God to lie, we might have a strong consolation, who have fled for refuge to lay hold upon the hope set before us:
Romans 3:4 let God be true, but every man a liar; as it is written,
1 John 5:7 For there are three that bear record in heaven, the Father, the Word, and the Holy Ghost: and these three are one.
Acts 4:12 Neither is there salvation in any other: for there is none other name under heaven given among men, whereby we must be saved.
Psalm 86:5 For thou, LORD, art good, and ready to forgive; and plenteous in mercy unto all them that call upon thee.
Revelation 5:5 behold, the Lion of the tribe of Juda, the Root of David, hath prevailed to open the book,
Isaiah 11:5 And righteousness shall be the girdle of his loins, and faithfulness the girdle of his reins.
For translaed version of this page click
on country flag
below!