LION OF JUDA MINISTRIES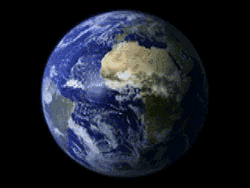 John 3:14 And as Moses lifted up the serpent in the wilderness, even so must the Son of man be lifted up:
Acts 5:31 Him hath God exalted with his right hand to be a Prince and a Saviour, for to give repentance to Israel, and forgivglasseness of sins.
Hello Believers in Jesus Christ and those that are seeking answers to today's ever changing world! God has given us the answer to all that is happening in this world today! Jesus is the light! Acts 26:18 To open their eyes, and to turn them from darkness to light, and from the power of Satan unto God, that they may receive forgiveness of sins, and inheritance among them which are sanctified by faith that is in me. This page is dedicated to informing those who want to know what is taking place in this World and how it applies to your life, for the Believer and Unbeliever alike. There is only one Truth! Jesus and his Word. Hebrews 12:2 Looking unto Jesus the author and finisher of our faith; The Holy Scriptures have in them th e answers to life's most pressing questions! Proverbs 24:5 A wise man is strong; yea, a man of knowledge increaseth strength. I hope with God's help to increase the knowledge of those that choose to be informed! James 3:17 But The wisdom that is from above is first pure, then peaceable, gentle, and easy to be entreated, full of mercy and good fruits, without partiality, and without hypocrisy. All Glory, Honor, Power and Praise to my Father in Heaven! May God Bless and open your eyes to the way of Truth! Wayne
John 8:32 And ye shall know the truth, and the truth shall make you free.
John 4:44 For Jesus himself testified, that a prophet hath no honour in his own country.
Mark 6:4 A prophet is not without honour, but in his own country, and among his own kin, and in his own house.
James 1:5 If any of you lack wisdom, let him ask of God, that giveth to all men liberally, and upbraideth not; and it shall be given him.
Genesis 1:29 And God said, Behold, I have given you every herb bearing seed, which is upon the face of all the earth, and every tree, in the which is the fruit of a tree yielding seed; to you it shall be for meat.
1 Timothy 4:1-5 Now the Spirit speaketh expressly, that in the latter times some shall depart from the faith, giving heed to seducing spirits, and doctrines of devils; Speaking lies in hypocrisy having their conscience seared with a hot iron; Forbidding to marry, and commanding to abstain from meats, which God hath created to be received with thanksgiving of them which believe and know the truth. For every creature of God is good, and nothing to be refused, if it be received with thanksgiving: For it is sanctified by the word of God and prayer.
2 Timothy 3:16 All scripture is given by inspiration of God, and is profitable for doctrine, for reproof, for correction, for instruction in righteousness: 17That the man of God may be perfect, thoroughly furnished unto all good works.
1 Corinthians 15:57 But thanks be to God, which giveth us the victory through our Lord Jesus Christ.
Mark 16:7 And these signs shall follow them that believe; In my name shall they cast out devils;
1 Timothy 4:1 doctrines of devils; 2Speaking lies in hypocrisy; having their conscience seared with a hot iron; 3Forbidding to marry, and commanding to abstain from meats, which God hath created to be received with thanksgiving of them which believe and know the truth.
Proverbs 18:10 The name of the LORD is a strong tower: the righteous runneth into it, and is safe.
Psalm 7:17 I will praise the LORD according to his righteousness: and will sing praise to the name of the Lord most high.
Psalm 20:5 We will rejoice in thy salvation, and in the name of our God we will set up our banners:
Psalm 20:7 Some trust in chariots, and some in horses: but we will remember the name of the LORD our God.
Revelation 19:13 And he was clothed with a vesture dipped in blood: and his name is called The Word of God.
1 John 5:7 For there are three that bear record in heaven, the Father, the Word, and the Holy Ghost: and these three are one.
1 John 2:22 Who is a liar but he that denieth that Jesus is the Christ? He is antichrist, that denieth the Father and the Son.
Proverbs 30:20 Such is the way of an adulterous woman; she eateth, and wipeth her mouth, and saith, I have done no wickedness.
Revelation 19:2 For true and righteous are his judgments: for he hath judged the great whore,
Luke 16:10 and he that is unjust in the least is unjust also in much.
Matthew 7:20 Wherefore by their fruits ye shall know them.
Isaiah 59:18 According to their deeds, accordingly he will repay, fury to his adversaries, recompence to his enemies; to the islands he will repay recompence. 19So shall they fear the name of the LORD from the west, and his glory from the rising of the sun. When the enemy shall come in like a flood, the Spirit of the LORD shall lift up a standard against him.
Hebrews 4:12 For the word of God is quick, and powerful, and sharper than any twoedged sword,
Isaiah 27:1 In that day the LORD with his sore and great and strong sword shall punish leviathan the piercing serpent, even leviathan that crooked serpent; and he shall slay the dragon that is in the sea.
Psalm 10:2 The wicked in his pride doth persecute the poor:
Psalm 2:2 The kings of the earth set themselves, and the rulers take counsel together, against the LORD, and against his anointed, saying, 3Let us break their bands asunder,
and cast away their cords from us.
John 3:20 For every one that doeth evil hateth the light,
Ecclesiastes 5:8 If thou seest the oppression of the poor, and violent perverting of judgment and justice in a province, marvel not at the matter: for he that is higher than the highest regardeth; and there be higher than they.
Ezekiel 22:29 The people of the land have used oppression, and exercised robbery, and have vexed the poor and needy:
Proverbs 22:16 He that oppresseth the poor to increase his riches, and he that giveth to the rich, shall surely come to want.
Matthew 24:12 And because iniquity shall abound, the love of many shall wax cold.
Hebrews 12:15 Looking diligently lest any man fail of the grace of God; lest any root of bitterness springing up trouble you, and thereby many be defiled;
1 Corinthians 3:17 If any man defile the temple of God, him shall God destroy; for the temple of God is holy, which temple ye are.
Matthew 15:11 Not that which goeth into the mouth defileth a man;
Job 8:3 Doth God pervert judgment? or doth the Almighty pervert justice?
Psalm 46:10 Be still, and know that I am God: I will be exalted among the heathen, I will be exalted in the earth.
Malachi 1:11 For from the rising of the sun even unto the going down of the same my name shall be great among the Gentiles; and in every place incense shall be offered unto my name, and a pure offering: for my name shall be great among the heathen, saith the LORD of hosts.
Colossians 3:17 And whatsoever ye do in word or deed, do all in the name of the Lord Jesus, giving thanks to God and the Father by him.
Colossians 1:16 For by him were all things created,
John 1:3 All things were made by him; and without him was not any thing made that was made.
Genesis 9:3 Every moving thing that liveth shall be meat for you; even as the green herb have I given you all things.
Daniel 7:18 But the saints of the most High shall take the kingdom,
Matthew 5:5 Blessed are the meek:
James 4:6 But he giveth more grace. Wherefore he saith, God resisteth the proud, but giveth grace unto the humble.
John 15:11 These things have I spoken unto you, that my joy might remain in you, and that your joy might be full.
Colossians 2:10 And ye are complete in him, which is the head of all principality and power:
Nehemiah 8:10 neither be ye sorry; for the joy of the LORD is your strength.
Ephesians 2:8 it is the gift of God:
Ephesians 3:7 Whereof I was made a minister, according to the gift of the grace of God given unto me by the effectual working of his power.
Isaiah 40:29 He giveth power to the faint; and to them that have no might he increaseth strength.
Colossians 1:11 Strengthened with all might, according to his glorious power, unto all patience and longsuffering with joyfulness;
Ephesians 3:16 to be strengthened with might by his Spirit in the inner man;
2 Corinthians 12:9 And he said unto me, My grace is sufficient for thee: for my strength is made perfect in weakness. Most gladly therefore will I rather glory in my infirmities, that the power of Christ may rest upon me.
1 John 4:4 because greater is he that is in you, than he that is in the world.
1 John 5:9 If we receive the witness of men, the witness of God is greater: for this is the witness of God which he hath testified of his Son. 10He that believeth on the Son of God hath the witness in himself:
John 6:63 It is the spirit that quickeneth; the flesh profiteth nothing: the words that I speak unto you, they are spirit, and they are life.
Galatians 6:8 For he that soweth to his flesh shall of the flesh reap corruption; but he that soweth to the Spirit shall of the Spirit reap life everlasting.
Galatians 5:25 If we live in the Spirit, let us also walk in the Spirit.
Romans 8:2 For the law of the Spirit of life in Christ Jesus hath made me free from the law of sin and death.
John 8:36 If the Son therefore shall make you free, ye shall be free indeed.
Luke 9:60 Let the dead bury their dead: but go thou and preach the kingdom of God.
1 Corinthians 15:50 Now this I say, brethren, that flesh and blood cannot inherit the kingdom of God; neither doth corruption inherit incorruption.
Galatians 1:15 But when it pleased God, who separated me from my mother's womb, and called me by his grace, 16To reveal his Son in me,
Matthew 12:50 For whosoever shall do the will of my Father which is in heaven, the same is my brother, and sister, and mother.
Proverbs 6:23 For the commandment is a lamp; and the law is light; and reproofs of instruction are the way of life:
Proverbs 15:10 Correction is grievous unto him that forsaketh the way: and he that hateth reproof shall die.
Romans 6:23 For the wages of sin is death; but the gift of God is eternal life through Jesus Christ our Lord.
Philippians 2:13 For it is God which worketh in you both to will and to do of his good pleasure.
Romans 8:29 For whom he did foreknow, he also did predestinate to be conformed to the image of his Son,
Galatians 3:1 who hath bewitched you, that ye should not obey the truth,
Matthew 10:37 He that loveth father or mother more than me is not worthy of me: and he that loveth son or daughter more than me is not worthy of me.
Revelation 17:5 And upon her forehead was a name written, MYSTERY, BABYLON THE GREAT, THE MOTHER OF HARLOTS AND ABOMINATIONS OF THE EARTH.
Revelation 18:2 Babylon the great is fallen, is fallen, and is become the habitation of devils, and the hold of every foul spirit, and a cage of every unclean and hateful bird.
Colossians 4:5 Walk in wisdom toward them that are without,
John 15:19 If ye were of the world, the world would love his own: but because ye are not of the world, but I have chosen you out of the world, therefore the world hateth you.
1 Corinthians 13:3 And though I bestow all my goods to feed the poor, and though I give my body to be burned, and have not charity, it profiteth me nothing. 4Charity suffereth long, and is kind; charity envieth not; charity vaunteth not itself, is not puffed up, 5Doth not behave itself unseemly, seeketh not her own, is not easily provoked, thinketh no evil; 6Rejoiceth not in iniquity, but rejoiceth in the truth;
Colossians 2:16 Let no man therefore judge you in meat,
Deuteronomy 23:17 There shall be no whore of the daughters of Israel, nor a Sodomite of the sons of Israel.
Matthew 5:18 For verily I say unto you, Till heaven and earth pass, one jot or one tittle shall in no wise pass from the law, till all be fulfilled.
Leviticus 19:15 Ye shall do no unrighteousness in judgment:
Proverbs 29:14 The king that faithfully judgeth the poor, his throne shall be established for ever.
Psalm 72:4 He shall judge the poor of the people, he shall save the children of the needy, and shall break in pieces the oppressor.
Isaiah 11:4 But with righteousness shall he judge the poor, and reprove with equity for the meek of the earth: and he shall smite the earth with the rod of his mouth, and with the breath of his lips shall he slay the wicked.
Revelation 18:23 for thy merchants were the great men of the earth; for by thy sorceries were all nations deceived.
James 2:6 But ye have despised the poor.
Romans 2:1 Therefore thou art inexcusable, O man, whosoever thou art that judgest: for wherein thou judgest another, thou condemnest thyself; for thou that judgest doest the same things.
1 Corinthians 6:9 Know ye not that the unrighteous shall not inherit the kingdom of God?
Titus 1:16 They profess that they know God; but in works they deny him, being abominable, and disobedient, and unto every good work reprobate.
Psalm 14:4 Have all the workers of iniquity no knowledge?
Psalm 5:5 The foolish shall not stand in thy sight: thou hatest all workers of iniquity.
Psalm 28:3 Draw me not away with the wicked, and with the workers of iniquity, which speak peace to their neighbours, but mischief is in their hearts.
1 Peter 2:3 And through covetousness shall they with feigned words make merchandise of you:
Revelation 18:3 For all nations have drunk of the wine of the wrath of her fornication, and the kings of the earth have committed fornication with her, and the merchants of the earth are waxed rich through the abundance of her delicacies.
Psalm 21:8 Thine hand shall find out all thine enemies: thy right hand shall find out those that hate thee.
Matthew 10:22 And ye shall be hated of all men for my name's sake:
Luke 6:26 Woe unto you, when all men shall speak well of you! for so did their fathers to the false prophets.
John 12:43 For they loved the praise of men more than the praise of God.
John 10:12 But he that is an hireling, and not the shepherd, whose own the sheep are not, seeth the wolf coming, and leaveth the sheep, and fleeth: and the wolf catcheth them, and scattereth the sheep. 13The hireling fleeth, because he is an hireling, and careth not for the sheep.
Ephesians 5:25 Husbands, love your wives, even as Christ also loved the church, and gave himself for it;
Hebrews 2:14 Forasmuch then as the children are partakers of flesh and blood, he also himself likewise took part of the same; that through death he might destroy him that had the power of death, that is, the devil; 15And deliver them who through fear of death were all their lifetime subject to bondage.
Romans 5:17 For if by one man's offence death reigned by one; much more they which receive abundance of grace and of the gift of righteousness shall reign in life by one, Jesus Christ.)
Romans 6:13 Neither yield ye your members as instruments of unrighteousness unto sin: but yield yourselves unto God, as those that are alive from the dead, and your members as instruments of righteousness unto God.
Matthew 6:33 But seek ye first the kingdom of God, and his righteousness;
James 4:7 Submit yourselves therefore to God. Resist the devil, and he will flee from you.
Luke 6:35 But love ye your enemies,
Matthew 5:44 bless them that curse you, do good to them that hate you, and pray for them which despitefully use you, and persecute you;
1 Peter 4:14 If ye be reproached for the name of Christ, happy are ye; for the spirit of glory and of God resteth upon you:
Psalm 69:9 For the zeal of thine house hath eaten me up;
Romans 8:9 But ye are not in the flesh, but in the Spirit, if so be that the Spirit of God dwell in you.
James 1:20 For the wrath of man worketh not the righteousness of God.
James 5:10 Take, my brethren, the prophets, who have spoken in the name of the Lord, for an example of suffering affliction, and of patience.
James 1:4 But let patience have her perfect work, that ye may be perfect and entire, wanting nothing.
1 Timothy 6:6 But godliness with contentment is great gain.
1 Timothy 6:8 And having food and raiment let us be therewith content.
Exodus 20:17 Thou shalt not covet thy neighbour's house, thou shalt not covet thy neighbour's wife, nor his manservant, nor his maidservant, nor his ox, nor his ass, nor any thing that is thy neighbour's.
Psalm 119:33 Teach me, O LORD, the way of thy statutes;
and I shall keep it unto the end. 34Give me understanding, and I shall keep thy law; yea, I shall observe it with my whole heart. 35Make me to go in the path of thy commandments; for therein do I delight. 36Incline my heart unto thy testimonies, and not to covetousness.
Ephesians 5:5 For this ye know, that no whoremonger, nor unclean person, nor covetous man, who is an idolater, hath any inheritance in the kingdom of Christ and of God.
Colossians 3:5 Mortify therefore your members which are upon the earth; fornication, uncleanness, inordinate affection, evil concupiscence, and covetousness, which is idolatry:
Matthew 6:21 For where your treasure is, there will your heart be also.
2 Corinthians 13:5 Examine yourselves, whether ye be in the faith; prove your own selves. Know ye not your own selves, how that Jesus Christ is in you, except ye be reprobates?
2 Corinthians 4:6 For God, who commanded the light to shine out of darkness, hath shined in our hearts, to give the light of the knowledge of the glory of God in the face of Jesus Christ.
2 Corinthians 3:18 But we all, with open face beholding as in a glass the glory of the Lord, are changed into the same image from glory to glory, even as by the Spirit of the Lord.
1 John 2:27 But the anointing which ye have received of him abideth in you,
Ephesians 4:30 And grieve not the holy Spirit of God, whereby ye are sealed unto the day of redemption.
Ephesians 1:18 The eyes of your understanding being enlightened; that ye may know what is the hope of his calling,
Romans 11:29 For the gifts and calling of God are without repentance.
1 Corinthians 1:9 God is faithful, by whom ye were called unto the fellowship of his Son Jesus Christ our Lord.
Deuteronomy 7:9 Know therefore that the LORD thy God, he is God, the faithful God, which keepeth covenant and mercy with them that love him and keep his commandments to a thousand generations;
John 14:6 Jesus saith unto him, I am the way, the truth, and the life: no man cometh unto the Father, but by me.
1 John 1:10 If we say that we have not sinned, we make him a liar, and his word is not in us.
Galatians 3:24 Wherefore the law was our schoolmaster to bring us unto Christ, that we might be justified by faith.
Hebrews 10:26 For if we sin wilfully after that we have received the knowledge of the truth, there remaineth no more sacrifice for sins,
1 Corinthians 5:7 Purge out therefore the old leaven, that ye may be a new lump, as ye are unleavened. For even Christ our passover is sacrificed for us:
Colossians 2:20 Wherefore if ye be dead with Christ from the rudiments of the world, why, as though living in the world, are ye subject to ordinances, 21(Touch not; taste not; handle not; 22Which all are to perish with the using;) after the commandments and doctrines of men? 23Which things have indeed a shew of wisdom in will worship, and humility, and neglecting of the body; not in any honour to the satisfying of the flesh.
1 Corinthians 1:20 Where is the wise? where is the scribe? where is the disputer of this world? hath not God made foolish the wisdom of this world?
1 Corinthians 3:19 For the wisdom of this world is foolishness with God. For it is written, He taketh the wise in their own craftiness.
Job 36:13 But the hypocrites in heart heap up wrath:
Hebrews 10:30 For we know him that hath said, Vengeance belongeth unto me, I will recompense, saith the Lord.
Romans 1:18 For the wrath of God is revealed from heaven against all ungodliness and unrighteousness of men,
Romans 9:22 What if God, willing to shew his wrath, and to make his power known, endured with much longsuffering the vessels of wrath fitted to destruction:
Ephesians 5:6 Let no man deceive you with vain words: for because of these things cometh the wrath of God upon the children of disobedience.
John 3:36 and he that believeth not the Son shall not see life; but the wrath of God abideth on him.
2 Peter 3:9 The Lord is not slack concerning his promise, as some men count slackness; but is longsuffering to us-ward, not willing that any should perish, but that all should come to repentance.
Luke 3:8 Bring forth therefore fruits worthy of repentance,
James 2:23 Abraham believed God, and it was imputed unto him for righteousness: and he was called the Friend of God.
Galatians 3:6 Even as Abraham believed God, and it was accounted to him for righteousness. 7Know ye therefore that they which are of faith, the same are the children of Abraham. 8And the scripture, foreseeing that God would justify the heathen through faith, preached before the gospel unto Abraham, saying, In thee shall all nations be blessed. 9So then they which be of faith are blessed with faithful Abraham.
Genesis 12:3 And I will bless them that bless thee, and curse him that curseth thee: and in thee shall all families of the earth be blessed.
John 15:14 Ye are my friends, if ye do whatsoever I command you.
Acts 10:34 God is no respecter of persons:
Romans 10:12 For there is no difference between the Jew and the Greek: for the same Lord over all is rich unto all that call upon him. 13For whosoever shall call upon the name of the Lord shall be saved.
Romans 5:9 Much more then, being now justified by his blood, we shall be saved from wrath through him.
John 15:13 Greater love hath no man than this, that a man lay down his life for his friends.
Romans 5:8 But God commendeth his love toward us, in that, while we were yet sinners, Christ died for us.
1 John 4:19 We love him, because he first loved us.
Proverbs 17:17 A friend loveth at all times,
Hebrews 13:8 Jesus Christ the same yesterday, and to day, and for ever.
Hebrews 13:5 Let your conversation be without covetousness; and be content with such things as ye have: for he hath said, I will never leave thee, nor forsake thee.
Matthew 28:20 and, lo, I am with you alway, even unto the end of the world. Amen.
Romans 8:35 Who shall separate us from the love of Christ? shall tribulation, or distress, or persecution, or famine, or nakedness, or peril, or sword?
2 Corinthians 13:14 The grace of the Lord Jesus Christ, and the love of God, and the communion of the Holy Ghost, be with you all. Amen.
Romans 8:26 Likewise the Spirit also helpeth our infirmities: for we know not what we should pray for as we ought: but the Spirit itself maketh intercession for us with groanings which cannot be uttered.
John 14:26 But the Comforter, which is the Holy Ghost, whom the Father will send in my name, he shall teach you all things, and bring all things to your remembrance, whatsoever I have said unto you.
Proverbs 18:1 Through desire a man, having separated himself, seeketh and intermeddleth with all wisdom.
2 Samuel 3:1 but David waxed stronger and stronger,
Proverbs 24:5 A wise man is strong; yea, a man of knowledge increaseth strength.
Ecclesiastes 2:26 For God giveth to a man that is good in his sight wisdom, and knowledge, and joy:
Acts 13:52 And the disciples were filled with joy, and with the Holy Ghost.
Matthew 12:28 But if I cast out devils by the Spirit of God, then the kingdom of God is come unto you.
1 Timothy 4:8 For bodily exercise profiteth little: but godliness is profitable unto all things, having promise of the life that now is, and of that which is to come.
Zechariah 4:6 Not by might, nor by power, but by my spirit, saith the LORD of hosts.
1 Corinthians 10:22 Do we provoke the Lord to jealousy? are we stronger than he?
Revelation 19:16 KING OF KINGS,
Revelation 5:5 behold, the Lion of the tribe of Juda, the Root of David, hath prevailed to open the book,
Isaiah 11:5 And righteousness shall be the girdle of his loins, and faithfulness the girdle of his reins.
For translaed version of this page click
on country flag
below!