LION OF JUDA MINISTRIES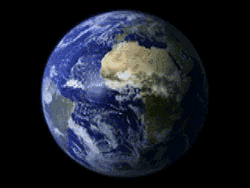 John 3:14 And as Moses lifted up the serpent in the wilderness, even so must the Son of man be lifted up:
Acts 5:31 Him hath God exalted with his right hand to be a Prince and a Saviour, for to give repentance to Israel, and forgivglasseness of sins.
Hello Believers in Jesus Christ and those that are seeking answers to today's ever changing world! God has given us the answer to all that is happening in this world today! Jesus is the light! Acts 26:18 To open their eyes, and to turn them from darkness to light, and from the power of Satan unto God, that they may receive forgiveness of sins, and inheritance among them which are sanctified by faith that is in me. This page is dedicated to informing those who want to know what is taking place in this World and how it applies to your life, for the Believer and Unbeliever alike. There is only one Truth! Jesus and his Word. Hebrews 12:2 Looking unto Jesus the author and finisher of our faith; The Holy Scriptures have in them th e answers to life's most pressing questions! Proverbs 24:5 A wise man is strong; yea, a man of knowledge increaseth strength. I hope with God's help to increase the knowledge of those that choose to be informed! James 3:17 But The wisdom that is from above is first pure, then peaceable, gentle, and easy to be entreated, full of mercy and good fruits, without partiality, and without hypocrisy. All Glory, Honor, Power and Praise to my Father in Heaven! May God Bless and open your eyes to the way of Truth! Wayne
John 8:32 And ye shall know the truth, and the truth shall make you free.
John 4:44 For Jesus himself testified, that a prophet hath no honour in his own country.
Mark 6:4 A prophet is not without honour, but in his own country, and among his own kin, and in his own house.
James 1:5 If any of you lack wisdom, let him ask of God, that giveth to all men liberally, and upbraideth not; and it shall be given him.
Genesis 1:29 And God said, Behold, I have given you every herb bearing seed, which is upon the face of all the earth, and every tree, in the which is the fruit of a tree yielding seed; to you it shall be for meat.
1 Timothy 4:1-5 Now the Spirit speaketh expressly, that in the latter times some shall depart from the faith, giving heed to seducing spirits, and doctrines of devils; Speaking lies in hypocrisy having their conscience seared with a hot iron; Forbidding to marry, and commanding to abstain from meats, which God hath created to be received with thanksgiving of them which believe and know the truth. For every creature of God is good, and nothing to be refused, if it be received with thanksgiving: For it is sanctified by the word of God and prayer.
2 Timothy 3:16 All scripture is given by inspiration of God, and is profitable for doctrine, for reproof, for correction, for instruction in righteousness: 17That the man of God may be perfect, thoroughly furnished unto all good works.
1 Corinthians 15:57 But thanks be to God, which giveth us the victory through our Lord Jesus Christ.
Romans 8:37 Nay, in all these things we are more than conquerors through him that loved us.
James 4:7 Submit yourselves therefore to God. Resist the devil, and he will flee from you.
Isaiah 6:4 And the posts of the door moved at the voice of him that cried, and the house was filled with smoke.
Revelation 8:4 And the smoke of the incense, which came with the prayers of the saints, ascended up before God out of the angel's hand.
Psalm 103:20 Bless the LORD, ye his angels, that excel in strength, that do his commandments, hearkening unto the voice of his word.
Proverbs 9:6 Forsake the foolish, and live; and go in the way of understanding.
Marks 16:7 And these signs shall follow them that believe; In my name shall they cast out devils;
Revelation 18:2 every foul spirit, and a cage of every unclean and hateful bird.
Galatians 4:26 But Jerusalem which is above is free, which is the mother of us all.
John 3:8 The wind bloweth where it listeth, and thou hearest the sound thereof, but canst not tell whence it cometh, and whither it goeth: so is every one that is born of the Spirit.
Galatians 5:25 If we live in the Spirit, let us also walk in the Spirit.
Zechariah 12:10 And I will pour upon the house of David, and upon the inhabitants of Jerusalem, the spirit of grace and of supplications:
James 5:16 The effectual fervent prayer of a righteous man availeth much.
1 Timothy 2:8 I will therefore that men pray every where, lifting up holy hands, without wrath and doubting.
Revelation 22:14 Blessed are they that do his commandments, that they may have right to the tree of life, and may enter in through the gates into the city.
1 Peter 2:16 As free, and not using your liberty for a cloke of maliciousness, but as the servants of God.
Proverbs 6:23 For the commandment is a lamp; and the law is light; and reproofs of instruction are the way of life:
Proverbs 3:12 For whom the LORD loveth he correcteth; even as a father the son in whom he delighteth.
Revelation 2:7 He that hath an ear, let him hear what the Spirit saith unto the churches; To him that overcometh will I give to eat of the tree of life,
2 Corinthians 10:6 And having in a readiness to revenge all disobedience, when your obedience is fulfilled.
1 Thessalonians 5:2 For yourselves know perfectly that the day of the Lord so cometh as a thief in the night.
Revelation 19:15 And out of his mouth goeth a sharp sword, that with it he should smite the nations: and he shall rule them with a rod of iron: and he treadeth the winepress of the fierceness and wrath of Almighty God.
Revelation 2:16 Repent; or else I will come unto thee quickly, and will fight against them with the sword of my mouth.
Hebrews 4:12 For the word of God is quick, and powerful, and sharper than any twoedged sword, piercing even to the dividing asunder of soul and spirit, and of the joints and marrow, and is a discerner of the thoughts and intents of the heart.
Isaiah 11:4 But with righteousness shall he judge the poor, and reprove with equity for the meek of the earth: and he shall smite the earth with the rod of his mouth, and with the breath of his lips shall he slay the wicked.
Deuteronomy 23:17 There shall be no whore of the daughters of Israel, nor a Sodomite of the sons of Israel.
Proverbs 27:5 Open rebuke is better than secret love.
Ezekiel 33:6 But if the watchman see the sword come, and blow not the trumpet, and the people be not warned; if the sword come, and take any person from among them, he is taken away in his iniquity; but his blood will I require at the watchman's hand.
1 Corinthians 9:16 For though I preach the gospel, I have nothing to glory of: for necessity is laid upon me; yea, woe is unto me, if I preach not the gospel!
1 Corinthians 6:9 Know ye not that the unrighteous shall not inherit the kingdom of God? Be not deceived: neither fornicators, nor idolaters, nor adulterers, nor effeminate, nor abusers of themselves with mankind,
Romans 8:7 Because the carnal mind is enmity against God: for it is not subject to the law of God, neither indeed can be.
1 Timothy 5:15 For some are already turned aside after Satan.
Mark 8:36 For what shall it profit a man, if he shall gain the whole world, and lose his own soul?
Matthew 16:26 or what shall a man give in exchange for his soul?
Proverbs 16:19 Better it is to be of an humble spirit with the lowly, than to divide the spoil with the proud.
Hebrews 11:26 Esteeming the reproach of Christ greater riches than the treasures in Egypt:
Hebrews 12:13 And make straight paths for your feet, lest that which is lame be turned out of the way;
Proverbs 8:20 I lead in the way of righteousness, in the midst of the paths of judgment:
Psalm 5:8 Lead me, O LORD, in thy righteousness because of mine enemies; make thy way straight before my face.
Isaiah 61:10 I will greatly rejoice in the LORD, my soul shall be joyful in my God; for he hath clothed me with the garments of salvation, he hath covered me with the robe of righteousness, as a bridegroom decketh himself with ornaments, and as a bride adorneth herself with her jewels.
Galatians 5:22 But the fruit of the Spirit is love, joy, peace, longsuffering, gentleness, goodness, faith, 23Meekness, temperance: against such there is no law.
Colossians 2:10 And ye are complete in him, which is the head of all principality and power:
Revelation 19:16 KING OF KINGS,
Ecclesiastes 8:4 Where the word of a king is, there is power:
Matthew 15:11 Not that which goeth into the mouth defileth a man;
John10:27 My sheep hear my voice, and I know them, and they follow me:
Psalm 95:7 For he is our God; and we are the people of his pasture, and the sheep of his hand. To day if ye will hear his voice, 8Harden not your heart,
Ezekiel 11:19 And I will give them one heart, and I will put a new spirit within you; and I will take the stony heart out of their flesh, and will give them an heart of flesh:
Psalm 100:4 Enter into his gates with thanksgiving,
1 Timothy 4:4 For every creature of God is good, and nothing to be refused, if it be received with thanksgiving:
James 1:17 Every good gift and every perfect gift is from above, and cometh down from the Father of lights, with whom is no variableness, neither shadow of turning.
Matthew 6:33 But seek ye first the kingdom of God, and his righteousness;
Matthew 7:21 Not every one that saith unto me, Lord, Lord, shall enter into the kingdom of heaven; but he that doeth the will of my Father which is in heaven.
James 1:25 But whoso looketh into the perfect law of liberty, and continueth therein, he being not a forgetful hearer, but a doer of the work, this man shall be blessed in his deed.
Colossians 2:16 Let no man therefore judge you in meat,
1 Timothy 4:6 If thou put the brethren in remembrance of these things, thou shalt be a good minister of Jesus Christ, nourished up in the words of faith and of good doctrine, whereunto thou hast attained.
Psalm 103:21 Bless ye the LORD, all ye his hosts; ye ministers of his, that do his pleasure.
Psalm 104:4 Who maketh his angels spirits; his ministers a flaming fire:
Jeremiah 23:29 Is not my word like as a fire? saith the LORD;
Isaiah 9:5 For every battle of the warrior is with confused noise, and garments rolled in blood; but this shall be with burning and fuel of fire.
Isaiah 42:3 A bruised reed shall he not break, and the smoking flax shall he not quench: he shall bring forth judgment unto truth.
John 8:32 And ye shall know the truth, and the truth shall make you free.
2 Corinthians 6:7 By the word of truth, by the power of God, by the armour of righteousness on the right hand and on the left,
1 Timothy 6:12 Fight the good fight of faith,
1 Timothy 1:19 Holding faith, and a good conscience;
Titus 1:9 Holding fast the faithful word as he hath been taught,
1 John 2:27 But the anointing which ye have received of him abideth in you, and ye need not that any man teach you: but as the same anointing teacheth you of all things,
John 6:63 It is the spirit that quickeneth; the flesh profiteth nothing: the words that I speak unto you, they are spirit, and they are life.
Ephesians 3:17 That Christ may dwell in your hearts by faith;
John 14:26 But the Comforter, which is the Holy Ghost, whom the Father will send in my name, he shall teach you all things, and bring all things to your remembrance, whatsoever I have said unto you.
Mark 11:22 Have faith in God.
Romans 5:1 Therefore being justified by faith, we have peace with God through our Lord Jesus Christ: 2By whom also we have access by faith into this grace wherein we stand, and rejoice in hope of the glory of God.
Psalm 23:3 He restoreth my soul: he leadeth me in the paths of righteousness for his name's sake.
Luke 17:21 Neither shall they say, Lo here! or, lo there! for, behold, the kingdom of God is within you.
Philippians 4:11 for I have learned, in whatsoever state I am, therewith to be content. 12I know both how to be abased, and I know how to abound: every where and in all things I am instructed both to be full and to be hungry, both to abound and to suffer need. 13I can do all things through Christ which strengtheneth me.
Ephesians 3:16 That he would grant you, according to the riches of his glory, to be strengthened with might by his Spirit in the inner man;
Philippians 2:13 For it is God which worketh in you both to will and to do of his good pleasure.
1 Corinthians 10:22 are we stronger than he?
Isaiah 45:15 I am the LORD, your Holy One, the creator of Israel, your King.
Isaiah 40:28 Hast thou not known? hast thou not heard, that the everlasting God, the LORD, the Creator of the ends of the earth, fainteth not, neither is weary? there is no searching of his understanding.
Matthew 5:11 Blessed are ye, when men shall revile you, and persecute you, and shall say all manner of evil against you falsely, for my sake.
Matthew 25:40 And the King shall answer and say unto them, Verily I say unto you, Inasmuch as ye have done it unto one of the least of these my brethren, ye have done it unto me.
Acts 17:28 For in him we live, and move, and have our being;
2 Corinthians 4:6 For God, who commanded the light to shine out of darkness, hath shined in our hearts, to give the light of the knowledge of the glory of God in the face of Jesus Christ.
2 Corinthians 3:18 But we all, with open face beholding as in a glass the glory of the Lord, are changed into the same image from glory to glory, even as by the Spirit of the Lord.
Romans 8:1 There is therefore now no condemnation to them which are in Christ Jesus, who walk not after the flesh, but after the Spirit.
John 5:24 Verily, verily, I say unto you, He that heareth my word, and believeth on him that sent me, hath everlasting life, and shall not come into condemnation; but is passed from death unto life.
Romans 5:18 Therefore as by the offence of one judgment came upon all men to condemnation; even so by the righteousness of one the free gift came upon all men unto justification of life.
1 Corinthians 15:45 And so it is written, The first man Adam was made a living soul; the last Adam was made a quickening spirit.
Psalm 119:88 Quicken me after thy lovingkindness;
Romans 8:11 But if the Spirit of him that raised up Jesus from the dead dwell in you, he that raised up Christ from the dead shall also quicken your mortal bodies by his Spirit that dwelleth in you.
Ephesians 2:1 And you hath he quickened, who were dead in trespasses and sins;
Psalm 119:93 I will never forget thy precepts: for with them thou hast quickened me.
John 5:21 For as the Father raiseth up the dead, and quickeneth them; even so the Son quickeneth whom he will.
Colossians 2:13 And you, being dead in your sins and the uncircumcision of your flesh, hath he quickened together with him, having forgiven you all trespasses;
1 Peter 3:18 For Christ also hath once suffered for sins, the just for the unjust, that he might bring us to God, being put to death in the flesh, but quickened by the Spirit:
Psalm 119:50 This is my comfort in my affliction: for thy word hath quickened me.
1 Corinthians 10:13 There hath no temptation taken you but such as is common to man: but God is faithful, who will not suffer you to be tempted above that ye are able; but will with the temptation also make a way to escape, that ye may be able to bear it.
1 Corinthians 1:9 God is faithful, by whom ye were called unto the fellowship of his Son Jesus Christ our Lord.
Mark 8:34 Whosoever will come after me, let him deny himself, and take up his cross, and follow me.
Hebrews 10:39 But we are not of them who draw back unto perdition;
Matthew 13:21 Yet hath he not root in himself, but dureth for a while: for when tribulation or persecution ariseth because of the word, by and by he is offended.
Psalm 1:1 Blessed is the man that walketh not in the counsel of the ungodly, nor standeth in the way of sinners, nor sitteth in the seat of the scornful. 2But his delight is in the law of the LORD; and in his law doth he meditate day and night. 3And he shall be like a tree planted by the rivers of water,
Colossians 2:7 Rooted and built up in him, and stablished in the faith, as ye have been taught, abounding therein with thanksgiving.
1 Thessalonians 5:18 In every thing give thanks: for this is the will of God in Christ Jesus concerning you.
Revelation 5:5 behold, the Lion of the tribe of Juda, the Root of David, hath prevailed to open the book,
Isaiah 11:5 And righteousness shall be the girdle of his loins, and faithfulness the girdle of his reins.
For translaed version of this page click
on country flag
below!