LION OF JUDA MINISTRIES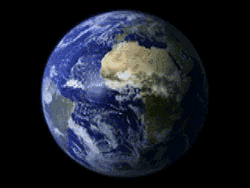 John 3:14 And as Moses lifted up the serpent in the wilderness, even so must the Son of man be lifted up:
Acts 5:31 Him hath God exalted with his right hand to be a Prince and a Saviour, for to give repentance to Israel, and forgivglasseness of sins.
Hello Believers in Jesus Christ and those that are seeking answers to today's ever changing world! God has given us the answer to all that is happening in this world today! Jesus is the light! Acts 26:18 To open their eyes, and to turn them from darkness to light, and from the power of Satan unto God, that they may receive forgiveness of sins, and inheritance among them which are sanctified by faith that is in me. This page is dedicated to informing those who want to know what is taking place in this World and how it applies to your life, for the Believer and Unbeliever alike. There is only one Truth! Jesus and his Word. Hebrews 12:2 Looking unto Jesus the author and finisher of our faith; The Holy Scriptures have in them th e answers to life's most pressing questions! Proverbs 24:5 A wise man is strong; yea, a man of knowledge increaseth strength. I hope with God's help to increase the knowledge of those that choose to be informed! James 3:17 But The wisdom that is from above is first pure, then peaceable, gentle, and easy to be entreated, full of mercy and good fruits, without partiality, and without hypocrisy. All Glory, Honor, Power and Praise to my Father in Heaven! May God Bless and open your eyes to the way of Truth! Wayne
John 8:32 And ye shall know the truth, and the truth shall make you free.
John 4:44 For Jesus himself testified, that a prophet hath no honour in his own country.
Mark 6:4 A prophet is not without honour, but in his own country, and among his own kin, and in his own house.
James 1:5 If any of you lack wisdom, let him ask of God, that giveth to all men liberally, and upbraideth not; and it shall be given him.
Genesis 1:29 And God said, Behold, I have given you every herb bearing seed, which is upon the face of all the earth, and every tree, in the which is the fruit of a tree yielding seed; to you it shall be for meat.
1 Timothy 4:1-5 Now the Spirit speaketh expressly, that in the latter times some shall depart from the faith, giving heed to seducing spirits, and doctrines of devils; Speaking lies in hypocrisy having their conscience seared with a hot iron; Forbidding to marry, and commanding to abstain from meats, which God hath created to be received with thanksgiving of them which believe and know the truth. For every creature of God is good, and nothing to be refused, if it be received with thanksgiving: For it is sanctified by the word of God and prayer.
2 Timothy 3:16 All scripture is given by inspiration of God, and is profitable for doctrine, for reproof, for correction, for instruction in righteousness: 17That the man of God may be perfect, thoroughly furnished unto all good works.
1 Corinthians 15:57 But thanks be to God, which giveth us the victory through our Lord Jesus Christ.
Psalm 112:1 Praise ye the LORD. Blessed is the man that feareth the LORD, that delighteth greatly in his commandments.
Psalm 22:14 Blessed are they that do his commandments, that they may have right to the tree of life, and may enter in through the gates into the city.
Galatians 5:13 For, brethren, ye have been called unto liberty;
1 Peter 2:16 As free, and not using your liberty for a cloke of maliciousness, but as the servants of God.
Luke 9:60 Let the dead bury their dead: but go thou and preach the kingdom of God.
Colossians 2:16 Let no man therefore judge you in meat,
1 Timothy 4:1 doctrines of devils; 2Speaking lies in hypocrisy; having their conscience seared with a hot iron; 3Forbidding to marry, and commanding to abstain from meats, which God hath created to be received with thanksgiving of them which believe and know the truth. 4For every creature of God is good, and nothing to be refused, if it be received with thanksgiving: 5For it is sanctified by the word of God and prayer. 6If thou put the brethren in remembrance of these things, thou shalt be a good minister of Jesus Christ, nourished up in the words of faith and of good doctrine, whereunto thou hast attained. 7But refuse profane and old wives' fables, and exercise thyself rather unto godliness. 8For bodily exercise profiteth little: but godliness is profitable unto all things, having promise of the life that now is, and of that which is to come.
Daniel 7:18 But the saints of the most High shall take the kingdom, and possess the kingdom for ever, even for ever and ever.
Revelation 8:4 And the smoke of the incense, which came with the prayers of the saints,
Psalm 68:6 God setteth the solitary in families: he bringeth out those which are bound with chains:
Isaiah 53:8 He was taken from prison and from judgment:
Daniel 7:22 and judgment was given to the saints of the most High; and the time came that the saints possessed the kingdom.
1 Corinthians 6:2 Do ye not know that the saints shall judge the world? and if the world shall be judged by you, are ye unworthy to judge the smallest matters?
John 7:24 Judge not according to the appearance, but judge righteous judgment.
Matthew 15:11 Not that which goeth into the mouth defileth a man;
Psalm 37:28 For the LORD loveth judgment, and forsaketh not his saints; they are preserved for ever:
Psalm 22:26 The meek shall eat and be satisfied: they shall praise the LORD that seek him:
Matthew 6:33 But seek ye first the kingdom of God, and his righteousness;
Luke 14:3 Is it lawful to heal on the sabbath day?
Proverbs 30:20 Such is the way of an adulterous woman; she eateth, and wipeth her mouth, and saith, I have done no wickedness.
Luke 16:10 He that is faithful in that which is least is faithful also in much: and he that is unjust in the least is unjust also in much.
Revelation 19:2 For true and righteous are his judgments: for he hath judged the great whore,
Matthew 25:41 the devil and his angels:
1 Timothy 5:15 For some are already turned aside after Satan.
Revelation 12:9 And the great dragon was cast out, that old serpent, called the Devil, and Satan, which deceiveth the whole world: he was cast out into the earth, and his angels were cast out with him.
Romans 1:25 Who changed the truth of God into a lie,
Daniel 7:25 and think to change times and laws:
Matthew 28:1 In the end of the sabbath, as it began to dawn toward the first day of the week, came Mary Magdalene and the other Mary to see the sepulchre.
1 Corinthians 15:14 And if Christ be not risen, then is our preaching vain, and your faith is also vain.
Matthew 15:9 But in vain they do worship me, teaching for doctrines the commandments of men.
Revelation 13:3 and all the world wondered after the beast.
Matthew 23:9 And call no man your father upon the earth: for one is your Father, which is in heaven.
Hebrews 12:2 Looking unto Jesus the author and finisher of our faith;
1 Timothy 6:15 Who is the blessed and only Potentate, the King of kings, and Lord of lords;
1 Corinthians 14:33 For God is not the author of confusion, but of peace, as in all churches of the saints.
Ephesians 5:8 For ye were sometimes darkness, but now are ye light in the Lord: walk as children of light:
Romans 8:19 For the earnest expectation of the creature waiteth for the manifestation of the sons of God.
Philippians 1:20 According to my earnest expectation and my hope, that in nothing I shall be ashamed, but that with all boldness, as always, so now also Christ shall be magnified in my body, whether it be by life, or by death.
Romans 8:35 Who shall separate us from the love of Christ? shall tribulation, or distress, or persecution, or famine, or nakedness, or peril, or sword? 36As it is written, For thy sake we are killed all the day long; we are accounted as sheep for the slaughter. 37Nay, in all these things we are more than conquerors through him that loved us.
Hebrews 9:14 How much more shall the blood of Christ, who through the eternal Spirit offered himself without spot to God, purge your conscience from dead works to serve the living God?
Proverbs 15:17 Better is a dinner of herbs where love is, than a stalled ox and hatred therewith.
Proverbs 23:6 Eat thou not the bread of him that hath an evil eye, neither desire thou his dainty meats: 7for as he thinketh in his heart, so is he: Eat and drink, saith he to thee; but his heart is not with thee.
2 Peter 2:3 And through covetousness shall they with feigned words make merchandise of you:
Revelation 18:3 For all nations have drunk of the wine of the wrath of her fornication, and the kings of the earth have committed fornication with her, and the merchants of the earth are waxed rich through the abundance of her delicacies.
Colossians 4:5 Walk in wisdom toward them that are without,
Luke 16:13 No servant can serve two masters: for either he will hate the one, and love the other; or else he will hold to the one, and despise the other. Ye cannot serve God and mammon.
Genesis 9:3 Every moving thing that liveth shall be meat for you; even as the green herb have I given you all things.
Ezekiel 47:12 And the fruit thereof shall be for meat, and the leaf thereof for medicine.
Revelation 22:2 and the leaves of the tree were for the healing of the nations.
Psalm 34:8 O taste and see that the LORD is good: blessed is the man that trusteth in him.
Proverbs 25:19 Confidence in an unfaithful man in time of trouble is like a broken tooth, and a foot out of joint.
Hebrews 13:8 Jesus Christ the same yesterday, and to day, and for ever.
Psalm 23:5 Thou preparest a table before me in the presence of mine enemies:
Revelation 18:2 every foul spirit, and a cage of every unclean and hateful bird.
Psalm 137:6 If I do not remember thee, let my tongue cleave to the roof of my mouth; if I prefer not Jerusalem above my chief joy.
Galatians 4:26 But Jerusalem which is above is free, which is the mother of us all.
Revelation 12:17 And the dragon was wroth with the woman, and went to make war with the remnant of her seed, which keep the commandments of God, and have the testimony of Jesus Christ.
Matthew 7:13 Enter ye in at the strait gate: for wide is the gate, and broad is the way, that leadeth to destruction, and many there be which go in thereat:
Romans 1:22 Professing themselves to be wise, they became fools,
2 Timothy 3:7 Ever learning, and never able to come to the knowledge of the truth.
Matthew 7:21 Not every one that saith unto me, Lord, Lord, shall enter into the kingdom of heaven; but he that doeth the will of my Father which is in heaven.
Revelation 15:2 And I saw as it were a sea of glass mingled with fire: and them that had gotten the victory over the beast, and over his image, and over his mark, and over the number of his name,
John 3:7 Marvel not that I said unto thee, Ye must be born again.
John 3:6 That which is born of the flesh is flesh; and that which is born of the Spirit is spirit.
Romans 8:29 For whom he did foreknow, he also did predestinate to be conformed to the image of his Son,
Colossians 2:18 Let no man beguile you of your reward in a voluntary humility and worshipping of angels, intruding into those things which he hath not seen, vainly puffed up by his fleshly mind,
Romans 8:7 Because the carnal mind is enmity against God: for it is not subject to the law of God, neither indeed can be.
Romans 8:6 For to be carnally minded is death; but to be spiritually minded is life and peace.
1 John 4:4 Ye are of God, little children, and have overcome them: because greater is he that is in you, than he that is in the world.
Colossians 3:15 And let the peace of God rule in your hearts,
John 14:27 Peace I leave with you, my peace I give unto you: not as the world giveth, give I unto you. Let not your heart be troubled, neither let it be afraid.
Revelation 21:8 But the fearful, and unbelieving, and the abominable, and murderers, and whoremongers, and sorcerers, and idolaters, and all liars, shall have their part in the lake which burneth with fire and brimstone: which is the second death.
Revelation 2:11 He that hath an ear, let him hear what the Spirit saith unto the churches; He that overcometh shall not be hurt of the second death.
Revelation 20:6 Blessed and holy is he that hath part in the first resurrection: on such the second death hath no power,
Revelation 20:14 And death and hell were cast into the lake of fire. This is the second death.
Matthew 10:28 And fear not them which kill the body, but are not able to kill the soul: but rather fear him which is able to destroy both soul and body in hell.
Psalm 23:4 Yea, though I walk through the valley of the shadow of death, I will fear no evil: for thou art with me; thy rod and thy staff they comfort me.
Isaiah 51:3 For the LORD shall comfort Zion:
John 14:26 But the Comforter, which is the Holy Ghost, whom the Father will send in my name, he shall teach you all things, and bring all things to your remembrance, whatsoever I have said unto you.
1 John 2:27 But the anointing which ye have received of him abideth in you,
Matthew 13:43 Then shall the righteous shine forth as the sun in the kingdom of their Father. Who hath ears to hear, let him hear.
Matthew 5:16 Let your light so shine before men, that they may see your good works, and glorify your Father which is in heaven.
James 2:8 If ye fulfil the royal law according to the scripture, Thou shalt love thy neighbour as thyself, ye do well:
Proverbs 14:21 He that despiseth his neighbour sinneth: but he that hath mercy on the poor, happy is he.
Philippians 3:14 I press toward the mark for the prize of the high calling of God in Christ Jesus.
Acts 17:28 For in him we live, and move, and have our being;
Romans 14:8 For whether we live, we live unto the LORD; and whether we die, we die unto the LORD: whether we live therefore, or die, we are the LORD's.
Isaiah 61:1 The Spirit of the LORD God is upon me;
Luke 4:18 The Spirit of the LORD is upon me, because he hath anointed me to preach the gospel to the poor; he hath sent me to heal the brokenhearted, to preach deliverance to the captives, and recovering of sight to the blind, to set at liberty them that are bruised,
Romans 8:9 Now if any man have not the Spirit of Christ, he is none of his.
2 Corinthians 3:17 Now the Lord is that Spirit: and where the Spirit of the Lord is, there is liberty.
Romans 8:15 For ye have not received the spirit of bondage again to fear; but ye have received the Spirit of adoption, whereby we cry, Abba, Father.
Luke 11:2 Our Father which art in heaven, Hallowed be thy name.
John 1:12 But as many as received him, to them gave he power to become the sons of God, even to them that believe on his name:
1 John 5:7 For there are three that bear record in heaven, the Father, the Word, and the Holy Ghost: and these three are one. 8And there are three that bear witness in earth, the Spirit, and the water, and the blood: and these three agree in one. 9If we receive the witness of men, the witness of God is greater: for this is the witness of God which he hath testified of his Son. 10He that believeth on the Son of God hath the witness in himself:
Matthew 7:24 Therefore whosoever heareth these sayings of mine, and doeth them, I will liken him unto a wise man, which built his house upon a rock: 25And the rain descended, and the floods came, and the winds blew, and beat upon that house; and it fell not: for it was founded upon a rock.
James 1:3 Knowing this, that the trying of your faith worketh patience.
1 Peter 1:7 That the trial of your faith, being much more precious than of gold that perisheth, though it be tried with fire, might be found unto praise and honour and glory at the appearing of Jesus Christ:
1 Peter 5:4 And when the chief Shepherd shall appear, ye shall receive a crown of glory that fadeth not away.
Psalm 80:1 Give ear, O Shepherd of Israel,
1 Peter 5:7 Casting all your care upon him; for he careth for you.
Matthew 6:27 Which of you by taking thought can add one cubit unto his stature?
Luke 12:26 If ye then be not able to do that thing which is least, why take ye thought for the rest? 27Consider the lilies how they grow: they toil not, they spin not; and yet I say unto you, that Solomon in all his glory was not arrayed like one of these. 28If then God so clothe the grass, which is to day in the field, and to morrow is cast into the oven; how much more will he clothe you, O ye of little faith?
2 Timothy 2:24 And the servant of the Lord must not strive; but be gentle unto all men, apt to teach, patient,
Romans 13:8 Owe no man any thing, but to love one another:
1 John 4:8 He that loveth not knoweth not God; for God is love.
Romans 5:8 But God commendeth his love toward us, in that, while we were yet sinners, Christ died for us.
1 John 4:19 We love him, because he first loved us.
1 John 4:9 In this was manifested the love of God toward us, because that God sent his only begotten Son into the world, that we might live through him.
John 14:24 He that loveth me not keepeth not my sayings: and the word which ye hear is not mine, but the Father's which sent me.
John 14:15 If ye love me, keep my commandments.
John 14:21 He that hath my commandments, and keepeth them, he it is that loveth me: and he that loveth me shall be loved of my Father, and I will love him, and will manifest myself to him.
1 John 3:13 Marvel not, my brethren, if the world hate you.
John 15:20 Remember the word that I said unto you, The servant is not greater than his lord. If they have persecuted me, they will also persecute you; if they have kept my saying, they will keep yours also.
John 15:18 If the world hate you, ye know that it hated me before it hated you.
Matthew 16:4 A wicked and adulterous generation seeketh after a sign;
Jeremiah 10:2 Thus saith the LORD, Learn not the way of the heathen, and be not dismayed at the signs of heaven; for the heathen are dismayed at them.
1 Peter 1:23 Being born again, not of corruptible seed, but of incorruptible, by the word of God, which liveth and abideth for ever.
Galatians 1:7 but there be some that trouble you, and would pervert the gospel of Christ.
Titus 1:16 They profess that they know God; but in works they deny him, being abominable, and disobedient, and unto every good work reprobate.
James 5:10 Take, my brethren, the prophets, who have spoken in the name of the Lord, for an example of suffering affliction, and of patience.
Psalm 10:2 The wicked in his pride doth persecute the poor:
2 Corinthians 4:9 Persecuted, but not forsaken;
2 Corinthians 10:4 (For the weapons of our warfare are not carnal, but mighty through God to the pulling down of strong holds;) 5Casting down imaginations, and every high thing that exalteth itself against the knowledge of God, and bringing into captivity every thought to the obedience of Christ; 6And having in a readiness to revenge all disobedience, when your obedience is fulfilled.
Matthew 18:3 Verily I say unto you, Except ye be converted, and become as little children, ye shall not enter into the kingdom of heaven.
Proverbs 6:23 For the commandment is a lamp; and the law is light; and reproofs of instruction are the way of life:
2 Timothy 3:16 All scripture is given by inspiration of God, and is profitable for doctrine, for reproof, for correction, for instruction in righteousness: 17That the man of God may be perfect, throughly furnished unto all good works.
Hebrews 12:13 And make straight paths for your feet, lest that which is lame be turned out of the way;
Psalm 119:103 How sweet are thy words unto my taste! yea, sweeter than honey to my mouth!
Luke 17:21 Neither shall they say, Lo here! or, lo there! for, behold, the kingdom of God is within you.
Romans 8:16 The Spirit itself beareth witness with our spirit, that we are the children of God:
Psalm 42:1 As the hart panteth after the water brooks, so panteth my soul after thee, O God.
Isaiah 35:6 Then shall the lame man leap as an hart, and the tongue of the dumb sing:
Psalm 19:7 The law of the LORD is perfect, converting the soul: the testimony of the LORD is sure, making wise the simple.
Matthew 5:6 Blessed are they which do hunger and thirst after righteousness: for they shall be filled.
Ephesians 4:14 That we henceforth be no more children, tossed to and fro, and carried about with every wind of doctrine, by the sleight of men, and cunning craftiness, whereby they lie in wait to deceive;
Matthew 5:45 That ye may be the children of your Father which is in heaven: for he maketh his sun to rise on the evil and on the good, and sendeth rain on the just and on the unjust.
2 Peter 2:1 But there were false prophets also among the people,
Psalm 35:5 Let them be as chaff before the wind: and let the angel of the LORD chase them.
Psalm 78:26 He caused an east wind to blow in the heaven: and by his power he brought in the south wind.
James 4:7 Submit yourselves therefore to God. Resist the devil, and he will flee from you.
Luke 4:8 for it is written, Thou shalt worship the Lord thy God, and him only shalt thou serve.
Revelation 5:5 behold, the Lion of the tribe of Juda, the Root of David, hath prevailed to open the book,
Isaiah 11:5 And righteousness shall be the girdle of his loins, and faithfulness the girdle of his reins.
For translaed version of this page click
on country flag
below!