LION OF JUDA MINISTRIES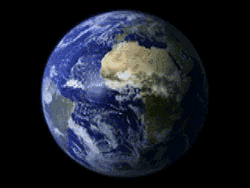 John 3:14 And as Moses lifted up the serpent in the wilderness, even so must the Son of man be lifted up:
Acts 5:31 Him hath God exalted with his right hand to be a Prince and a Saviour, for to give repentance to Israel, and forgivglasseness of sins.
Hello Believers in Jesus Christ and those that are seeking answers to today's ever changing world! God has given us the answer to all that is happening in this world today! Jesus is the light! Acts 26:18 To open their eyes, and to turn them from darkness to light, and from the power of Satan unto God, that they may receive forgiveness of sins, and inheritance among them which are sanctified by faith that is in me. This page is dedicated to informing those who want to know what is taking place in this World and how it applies to your life, for the Believer and Unbeliever alike. There is only one Truth! Jesus and his Word. Hebrews 12:2 Looking unto Jesus the author and finisher of our faith; The Holy Scriptures have in them th e answers to life's most pressing questions! Proverbs 24:5 A wise man is strong; yea, a man of knowledge increaseth strength. I hope with God's help to increase the knowledge of those that choose to be informed! James 3:17 But The wisdom that is from above is first pure, then peaceable, gentle, and easy to be entreated, full of mercy and good fruits, without partiality, and without hypocrisy. All Glory, Honor, Power and Praise to my Father in Heaven! May God Bless and open your eyes to the way of Truth! Wayne
John 8:32 And ye shall know the truth, and the truth shall make you free.
John 4:44 For Jesus himself testified, that a prophet hath no honour in his own country.
Mark 6:4 A prophet is not without honour, but in his own country, and among his own kin, and in his own house.
James 1:5 If any of you lack wisdom, let him ask of God, that giveth to all men liberally, and upbraideth not; and it shall be given him.
Genesis 1:29 And God said, Behold, I have given you every herb bearing seed, which is upon the face of all the earth, and every tree, in the which is the fruit of a tree yielding seed; to you it shall be for meat.
1 Timothy 4:1-5 Now the Spirit speaketh expressly, that in the latter times some shall depart from the faith, giving heed to seducing spirits, and doctrines of devils; Speaking lies in hypocrisy having their conscience seared with a hot iron; Forbidding to marry, and commanding to abstain from meats, which God hath created to be received with thanksgiving of them which believe and know the truth. For every creature of God is good, and nothing to be refused, if it be received with thanksgiving: For it is sanctified by the word of God and prayer.
2 Timothy 3:16 All scripture is given by inspiration of God, and is profitable for doctrine, for reproof, for correction, for instruction in righteousness: 17That the man of God may be perfect, thoroughly furnished unto all good works.
1 Corinthians 15:57 But thanks be to God, which giveth us the victory through our Lord Jesus Christ.
Job 37:6 For he saith to the snow, Be thou on the earth; likewise to the small rain, and to the great rain of his strength.
Psalm 29:1 Give unto the LORD, O ye mighty, give unto the LORD glory and strength. 2Give unto the LORD the glory due unto his name;
Isaiah 55:10 For as the rain cometh down, and the snow from heaven, and returneth not thither, but watereth the earth, and maketh it bring forth and bud, that it may give seed to the sower, and bread to the eater: 11So shall my word be that goeth forth out of my mouth: it shall not return unto me void, but it shall accomplish that which I please, and it shall prosper in the thing whereto I sent it. 12For ye shall go out with joy, and be led forth with peace:
John 6:63 It is the spirit that quickeneth; the flesh profiteth nothing: the words that I speak unto you, they are spirit, and they are life.
Galatians 5:25 If we live in the Spirit, let us also walk in the Spirit.
Romans 8:2 For the law of the Spirit of life in Christ Jesus hath made me free from the law of sin and death.
1 Peter 2:16 As free, and not using your liberty for a cloke of maliciousness, but as the servants of God.
2 Thessalonians 3:1 brethren, pray for us, that the word of the Lord may have free course, and be glorified, even as it is with you:
Habakkuk 2:14 For the earth shall be filled with the knowledge of the glory of the LORD, as the waters cover the sea.
Jeremiah 31:34 for they shall all know me, from the least of them unto the greatest of them, saith the LORD:
Hebrews 6:18 That by two immutable things, in which it was impossible for God to lie,
Romans 3:4 let God be true,
Matthew 6:10 Thy kingdom come. Thy will be done in earth, as it is in heaven.
Romans 8:27 And he that searcheth the hearts knoweth what is the mind of the Spirit, because he maketh intercession for the saints according to the will of God.
Luke 11:23 He that is not with me is against me: and he that gathereth not with me scattereth.
Matthew 24:14 And this gospel of the kingdom shall be preached in all the world for a witness unto all nations; and then shall the end come.
Romans 13:11 And that, knowing the time, that now it is high time to awake out of sleep: for now is our salvation nearer than when we believed.
Romans 4:21 And being fully persuaded that, what he had promised, he was able also to perform.
2 Corinthians 7:1 Having therefore these promises, dearly beloved, let us cleanse ourselves from all filthiness of the flesh and spirit, perfecting holiness in the fear of God.
2 Corinthians 1:20 For all the promises of God in him are yea, and in him Amen, unto the glory of God by us.
John 7:38 He that believeth on me, as the scripture hath said, out of his belly shall flow rivers of living water.
Revelation 7:17 For the Lamb which is in the midst of the throne shall feed them, and shall lead them unto living fountains of waters:
Zechariah 14:8 And it shall be in that day, that living waters shall go out from Jerusalem; half of them toward the former sea, and half of them toward the hinder sea: in summer and in winter shall it be.
Hebrews 13:8 Jesus Christ the same yesterday, and to day, and for ever.
Revelation 5:5 behold, the Lion of the tribe of Juda, the Root of David, hath prevailed to open the book,
Isaiah 11:5 And righteousness shall be the girdle of his loins, and faithfulness the girdle of his reins.
For translaed version of this page click
on country flag
below!