Lion of Juda Ministries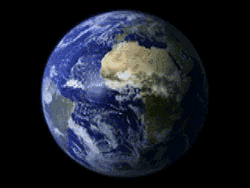 John 3:14 And as Moses lifted up the serpent in the wilderness, even so must the Son of man be lifted up:
Acts 5:31 Him hath God exalted with his right hand to be a Prince and a Saviour, for to give repentance to Israel, and forgivglasseness of sins.
Hello Believers in Jesus Christ and those that are seeking answers to today's ever changing world! God has given us the answer to all that is happening in this world today! Jesus is the light! Acts 26:18 To open their eyes, and to turn them from darkness to light, and from the power of Satan unto God, that they may receive forgiveness of sins, and inheritance among them which are sanctified by faith that is in me. This page is dedicated to informing those who want to know what is taking place in this World and how it applies to your life, for the Believer and Unbeliever alike. There is only one Truth! Jesus and his Word. Hebrews 12:2 Looking unto Jesus the author and finisher of our faith; The Holy Scriptures have in them th e answers to life's most pressing questions! Proverbs 24:5 A wise man is strong; yea, a man of knowledge increaseth strength. I hope with God's help to increase the knowledge of those that choose to be informed! James 3:17 But The wisdom that is from above is first pure, then peaceable, gentle, and easy to be entreated, full of mercy and good fruits, without partiality, and without hypocrisy. All Glory, Honor, Power and Praise to my Father in Heaven! May God Bless and open your eyes to the way of Truth! Wayne
John 8:32 And ye shall know the truth, and the truth shall make you free.
John 4:44 For Jesus himself testified, that a prophet hath no honour in his own country.
Mark 6:4 A prophet is not without honour, but in his own country, and among his own kin, and in his own house.
James 1:5 If any of you lack wisdom, let him ask of God, that giveth to all men liberally, and upbraideth not; and it shall be given him.
Genesis 1:29 And God said, Behold, I have given you every herb bearing seed, which is upon the face of all the earth, and every tree, in the which is the fruit of a tree yielding seed; to you it shall be for meat.
1 Timothy 4:1-5 Now the Spirit speaketh expressly, that in the latter times some shall depart from the faith, giving heed to seducing spirits, and doctrines of devils; Speaking lies in hypocrisy having their conscience seared with a hot iron; Forbidding to marry, and commanding to abstain from meats, which God hath created to be received with thanksgiving of them which believe and know the truth. For every creature of God is good, and nothing to be refused, if it be received with thanksgiving: For it is sanctified by the word of God and prayer.
2 Timothy 3:16 All scripture is given by inspiration of God, and is profitable for doctrine, for reproof, for correction, for instruction in righteousness: 17That the man of God may be perfect, thoroughly furnished unto all good works.
1 Corinthians 15:57 But thanks be to God, which giveth us the victory through our Lord Jesus Christ.
Psalm 103:20 Bless the LORD, ye his angels, that excel in strength, that do his commandments, hearkening unto the voice of his word. 21Bless ye the LORD, all ye his hosts; ye ministers of his, that do his pleasure.
1 Peter 5:4 And when the chief Shepherd shall appear, ye shall receive a crown of glory that fadeth not away.
1 Timothy 4:8 For bodily exercise profiteth little: but godliness is profitable unto all things, having promise of the life that now is, and of that which is to come.
Galatians 5:26 Let us not be desirous of vain glory,
2 Corinthians 10:17 But he that glorieth, let him glory in the Lord.
Hebrews 13:8 Jesus Christ the same yesterday, and to day, and for ever.
Ephesians 6:12 For we wrestle not against flesh and blood, but against principalities, against powers, against the rulers of the darkness of this world,
Psalm 2:2 The kings of the earth set themselves, and the rulers take counsel together, against the LORD, and against his anointed, saying, 3Let us break their bands asunder, and cast away their cords from us. 4He that sitteth in the heavens shall laugh: the Lord shall have them in derision.
Psalm 59:8 But thou, O LORD, shalt laugh at them; thou shalt have all the heathen in derision. 9Because of his strength will I wait upon thee: for God is my defence.
Proverbs 3:5 Trust in the LORD with all thine heart; and lean not unto thine own understanding. 6In all thy ways acknowledge him, and he shall direct thy paths.
Psalm 14:1 The fool hath said in his heart, There is no God.
Psalm 18:46 The LORD liveth; and blessed be my rock; and let the God of my salvation be exalted.
Luke 12:23 The life is more than meat,
Matthew 15:11 Not that which goeth into the mouth defileth a man;
Romans 12:18 If it be possible, as much as lieth in you, live peaceably with all men.
James 3:18 And the fruit of righteousness is sown in peace of them that make peace.
James 2:18 Yea, a man may say, Thou hast faith, and I have works: shew me thy faith without thy works, and I will shew thee my faith by my works.
1 Thessalonians 5:19 Quench not the Spirit. 20Despise not prophesyings.
Revelation 19:10 for the testimony of Jesus is the spirit of prophecy.
Matthew 5:9 Blessed are the peacemakers: for they shall be called the children of God.
Matthew 6:24 No man can serve two masters: for either he will hate the one, and love the other; or else he will hold to the one, and despise the other. Ye cannot serve God and mammon.
James 4:1 From whence come wars and fightings among you? come they not hence, even of your lusts that war in your members? 2Ye lust, and have not: ye kill, and desire to have, and cannot obtain: ye fight and war, yet ye have not, because ye ask not. 3Ye ask, and receive not, because ye ask amiss, that ye may consume it upon your lusts.
Psalm 44:21 Shall not God search this out? for he knoweth the secrets of the heart. 22Yea, for thy sake are we killed all the day long; we are counted as sheep for the slaughter.
Romans 8:37 Nay, in all these things we are more than conquerors through him that loved us. 38For I am persuaded, that neither death, nor life, nor angels, nor principalities, nor powers, nor things present, nor things to come, 39Nor height, nor depth, nor any other creature, shall be able to separate us from the love of God, which is in Christ Jesus our Lord.
Romans 12:1 I beseech you therefore, brethren, by the mercies of God, that ye present your bodies a living sacrifice, holy, acceptable unto God, which is your reasonable service.
Isaiah 9:7 Of the increase of his government and peace there shall be no end,
Romans 10:14 How then shall they call on him in whom they have not believed? and how shall they believe in him of whom they have not heard? and how shall they hear without a preacher?
1 Corinthians 9:16 yea, woe is unto me, if I preach not the gospel!
1 Corinthians 10:21 Do we provoke the Lord to jealousy? are we stronger than he?
Romans10:15 as it is written, How beautiful are the feet of them that preach the gospel of peace, and bring glad tidings of good things!
2 Timothy 4:1 I charge thee therefore before God, and the Lord Jesus Christ, who shall judge the quick and the dead at his appearing and his kingdom; 2Preach the word; be instant in season, out of season; reprove, rebuke, exhort with all longsuffering and doctrine.
Romans 8:33 Who shall lay any thing to the charge of God's elect? It is God that justifieth. 34Who is he that condemneth? It is Christ that died, yea rather, that is risen again, who is even at the right hand of God, who also maketh intercession for us.
Romans 8:1 There is therefore now no condemnation to them which are in Christ Jesus,
John 8:36 If the Son therefore shall make you free, ye shall be free indeed.
Romans 6:18 Being then made free from sin, ye became the servants of righteousness.
2 Timothy 2:4 No man that warreth entangleth himself with the affairs of this life; that he may please him who hath chosen him to be a soldier.
Isaiah 9:5 For every battle of the warrior is with confused noise, and garments rolled in blood; but this shall be with burning and fuel of fire.
2 Corinthians 10:3 For though we walk in the flesh, we do not war after the flesh:
1 Peter 4:14 If ye be reproached for the name of Christ, happy are ye;
Luke 12:15 for a man's life consisteth not in the abundance of the things which he possesseth.
Luke 17:21 Neither shall they say, Lo here! or, lo there! for, behold, the kingdom of God is within you.
Colossians 3:16 Let the word of Christ dwell in you richly in all wisdom; teaching and admonishing one another in psalms and hymns and spiritual songs, singing with grace in your hearts to the Lord.
1 Thessalonians 2:12 That ye would walk worthy of God, who hath called you unto his kingdom and glory.
Colossians 1:10 That ye might walk worthy of the Lord unto all pleasing, being fruitful in every good work, and increasing in the knowledge of God; 11Strengthened with all might, according to his glorious power, unto all patience and longsuffering with joyfulness;
1 John 4:4 because greater is he that is in you, than he that is in the world.
Matthew 6:21 For where your treasure is, there will your heart be also.
Mark 8:36 For what shall it profit a man, if he shall gain the whole world, and lose his own soul?
Matthew 6:33 But seek ye first the kingdom of God, and his righteousness;
Philippians 3:8 Yea doubtless, and I count all things but loss for the excellency of the knowledge of Christ Jesus my Lord: for whom I have suffered the loss of all things, and do count them but dung, that I may win Christ, 9And be found in him, not having mine own righteousness, which is of the law, but that which is through the faith of Christ, the righteousness which is of God by faith: 10That I may know him, and the power of his resurrection, and the fellowship of his sufferings, being made conformable unto his death;
Hebrews 12:2 Looking unto Jesus the author and finisher of our faith; who for the joy that was set before him endured the cross, despising the shame, and is set down at the right hand of the throne of God.
1 John 5:7 For there are three that bear record in heaven, the Father, the Word, and the Holy Ghost: and these three are one.
Matthew 4:10 for it is written, Thou shalt worship the Lord thy God,
Romans 3:30 Seeing it is one God, which shall justify the circumcision by faith, and uncircumcision through faith.
Romans 2:28 For he is not a Jew, which is one outwardly; neither is that circumcision, which is outward in the flesh: 29But he is a Jew, which is one inwardly; and circumcision is that of the heart, in the spirit, and not in the letter; whose praise is not of men, but of God.
1 Corinthians 16:22 If any man love not the Lord Jesus Christ, let him be Anathema Maranatha.
Matthew 7:13 for wide is the gate, and broad is the way, that leadeth to destruction, and many there be which go in thereat:
Psalm 137:6 If I do not remember thee, let my tongue cleave to the roof of my mouth; if I prefer not Jerusalem above my chief joy.
Romans 8:16 The Spirit itself beareth witness with our spirit, that we are the children of God:
Philippians 3:3 For we are the circumcision, which worship God in the spirit, and rejoice in Christ Jesus,
Revelation 15:2 And I saw as it were a sea of glass mingled with fire: and them that had gotten the victory over the beast,
Revelation 12:11 And they overcame him by the blood of the Lamb,
John 3:15 that whosoever believeth in him should not perish, but have everlasting life.
Ephesians 2:13 But now in Christ Jesus ye who sometimes were far off are made nigh by the blood of Christ. 14For he is our peace,
Colossians 3:15 And let the peace of God rule in your hearts,
1 Peter 5:10 But the God of all grace, who hath called us unto his eternal glory by Christ Jesus, after that ye have suffered a while, make you perfect, stablish, strengthen, settle you.
John 14:27 Peace I leave with you, my peace I give unto you:
Matthew 11:29 Take my yoke upon you, and learn of me; for I am meek and lowly in heart:
Psalm 25:9 The meek will he guide in judgment: and the meek will he teach his way.
Psalm 25:4 Shew me thy ways, O LORD; teach me thy paths. 5Lead me in thy truth, and teach me: for thou art the God of my salvation; on thee do I wait all the day.
Psalm 23:1 The LORD is my shepherd;
1 Peter 5:7 Casting all your care upon him; for he careth for you.
Philippians 4:6 Be careful for nothing; but in every thing by prayer and supplication with thanksgiving let your requests be made known unto God. 7And the peace of God, which passeth all understanding, shall keep your hearts and minds through Christ Jesus.
1 Timothy 1:19 Holding faith, and a good conscience;
Romans 8:14 For as many as are led by the Spirit of God, they are the sons of God.
Philippians 2:15 That ye may be blameless and harmless, the sons of God, without rebuke, in the midst of a crooked and perverse nation, among whom ye shine as lights in the world; 16Holding forth the word of life;
Romans 8:18 For I reckon that the sufferings of this present time are not worthy to be compared with the glory which shall be revealed in us. 19For the earnest expectation of the creature waiteth for the manifestation of the sons of God. 20For the creature was made subject to vanity, not willingly, but by reason of him who hath subjected the same in hope, 21Because the creature itself also shall be delivered from the bondage of corruption into the glorious liberty of the children of God.
1 Peter 2:16 As free, and not using your liberty for a cloke of maliciousness, but as the servants of God.
Revelation 5:5 behold, the Lion of the tribe of Juda, the Root of David, hath prevailed to open the book,
Isaiah 11:5 And righteousness shall be the girdle of his loins, and faithfulness the girdle of his reins.
For translaed version of this page click
on country flag
below!